The smart way to find your dream Mallorca home.
Our unique approach reimagines the typical property search.
From consultation to search, viewing to negotiation, completion to moving in, Mallorca Property Concierge will be at your side throughout, representing your best interests at every turn and ensuring that you find and secure the property you want.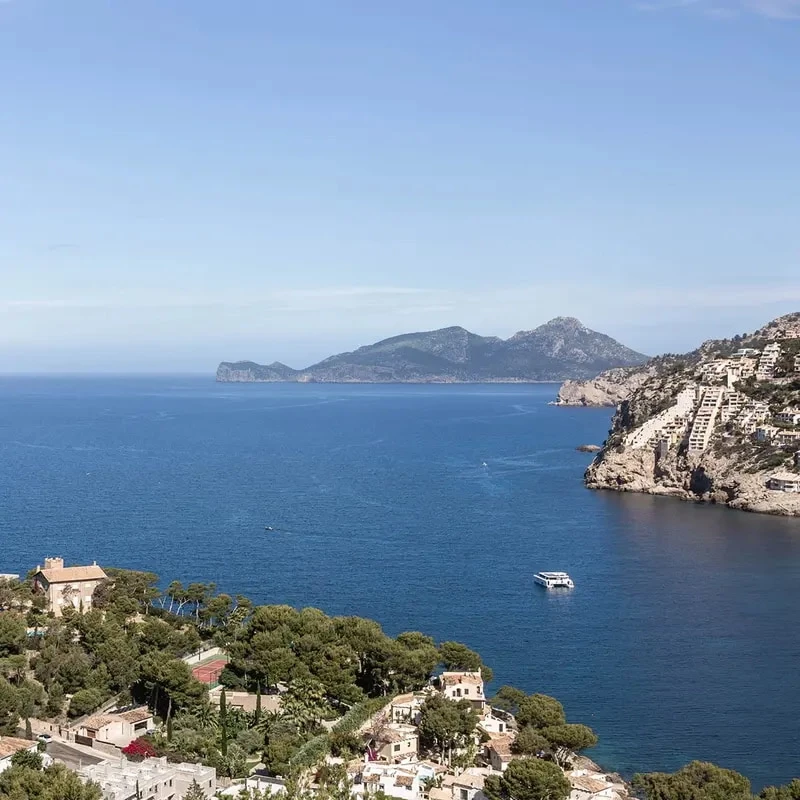 A voyage of discovery.
Although our home buyer service is tailored to each client's requirements, each follows a proven process which has been developed by Michelle over the years to enable us to provide a fully bespoke integrated service to any client.
Stage One
Consultation
We talk, we listen, we think, we search, we show, we advise, we succeed.
Each client has their individual personal, professional and lifestyle preferences, so with every consultation, we start with the people involved. In an exercise we call Homework, we get to know you and your lifestyle and understand what is important to you. We ask the right questions, delve deep into your thought process, challenge perceptions, offer impartial advice and make suggestions until we've developed a full and detailed brief that will inform the rest of the process and influence the eventual outcome. We'll consider every aspect of your ideal property, from lifestyle to location, requirements to preferences, architectural style to internal configuration.
Stage Two
Search
We offer a bespoke end-to-end property finding service that leaves no stone unturned.
Furnished with these details, Michelle and Julian will use their knowledge of the island and their extensive network of contacts within the Majorca property market to explore all options available both on and off the market. They'll gather exclusive property search information and can visit up to 80 properties until they have put together a shortlist. Our searches are relentless, meticulous and expeditious, a combination that has proved successful on every outing.
Stage Three
Shortlist
We buy €75 million of prime property a year on behalf of our clients.
We'll send you a shortlist of suitable properties including those that match your criteria and one or two that, with a bit of imagination, could offer you more than you'd anticipated. This includes a comprehensive dossier on each property and its immediate surroundings including initial due diligence on the tenure and vendor. Only with the most reliable, comprehensive information in front of you will you be able to make an informed decision.
Stage Four
Viewing
We give homebuyers the commercial advantage when buying a luxury property.
Next, we'll arrange for you to visit the island and provide you with a document which details everything from the best hotels to stay in and restaurants to dine at. We always recommend viewing and to minimise the inconvenience to you, we carry out all viewings in a single 2 or 3-day trip. During your visit, we'll show you each property, give you a guided tour of the immediate area and answer all of your questions. If for any reason, you're unable to attend a viewing, we can provide you with a virtual viewing.
Stage Five
Negotiation
Our reputation and relationships make all the difference when buying a property on Mallorca.
An experienced negotiator, Julian will act on your behalf to achieve optimal price and terms. Prior to entering into negotiations, he'll discuss with you the most appropriate offer and acquisition strategy. He'll apply his know-how and finesse to the finer details and proactively manage transactions, finding solutions, creative ones if necessary, to any situation. Be assured, when securing a popular property, our reputation and relationships can prove critical in tipping the balance in your favour.
Stage Six
Conveyancing
We have the highest independent buying power on the island.
Once a transaction is agreed, we will coordinate all services to initiate the purchase process. We will manage the surveyors, solicitors, finance providers and estate agents on your behalf and personally oversee every stage of the conveyancing process to ensure a smooth transaction within the agreed time frame. We will remain in regular communication throughout, and progress matters towards exchange of contracts and legal completion.
Stage Seven
Exchange & Completion
The right property, in the right location, at the right price.
At the time of Exchange, or as it's known in Mallorca 'signing an option contract', we'll liaise with all parties throughout the completion process so your input is kept to a minimum. We also ensure that the various parties have exactly what they need at the right time to reduce the transaction time and prevent unnecessary delays. In liaison with you, we'll also start to schedule any other services you may require.
Stage Eight
Aftercare
With us at your side, property buying on Mallorca couldn't be easier.
Our commitment to clients does not stop with the handover of keys. To ensure that you enjoy your new home from the day you move in, Mallorca Property Concierge will be on-hand to recommend trusted referrals for any services you require from contractors to interiors, insurance companies to property maintenance. We will interview prospective house and grounds staff or contractors, and provide lists of where to shop for everything you need.
We are only paid by you and do not receive any payment from any other party.
Service

→
The finest on-market and off-market properties the island has to offer.
Success stories

→
We have full knowledge of every part of the island and every aspect of life on it.
Explore Mallorca

→