Helping buyers from across the world to secure their luxury second homes in Mallorca.
Discovering the hidden treasures of Mallorca.
During the past decade, Mallorca Property Concierge has become the island's most influential buying agent. Our combination of real estate experience, intimate knowledge of Mallorca, a unique and proven search process and an unparalleled list of contacts, has enabled us to identify and secure luxury properties on behalf of discerning second-home buyers from all over the world.

Every location and property are unique and exclusive spaces are waiting to be discovered by new owners. We have identified and secured every type of property the island has to offer from stylish contemporary villas to traditional fincas, modern penthouse apartments to beautiful old town palaces, charming fishing cottages to authentic town houses .

Here are just a handful of our success stories.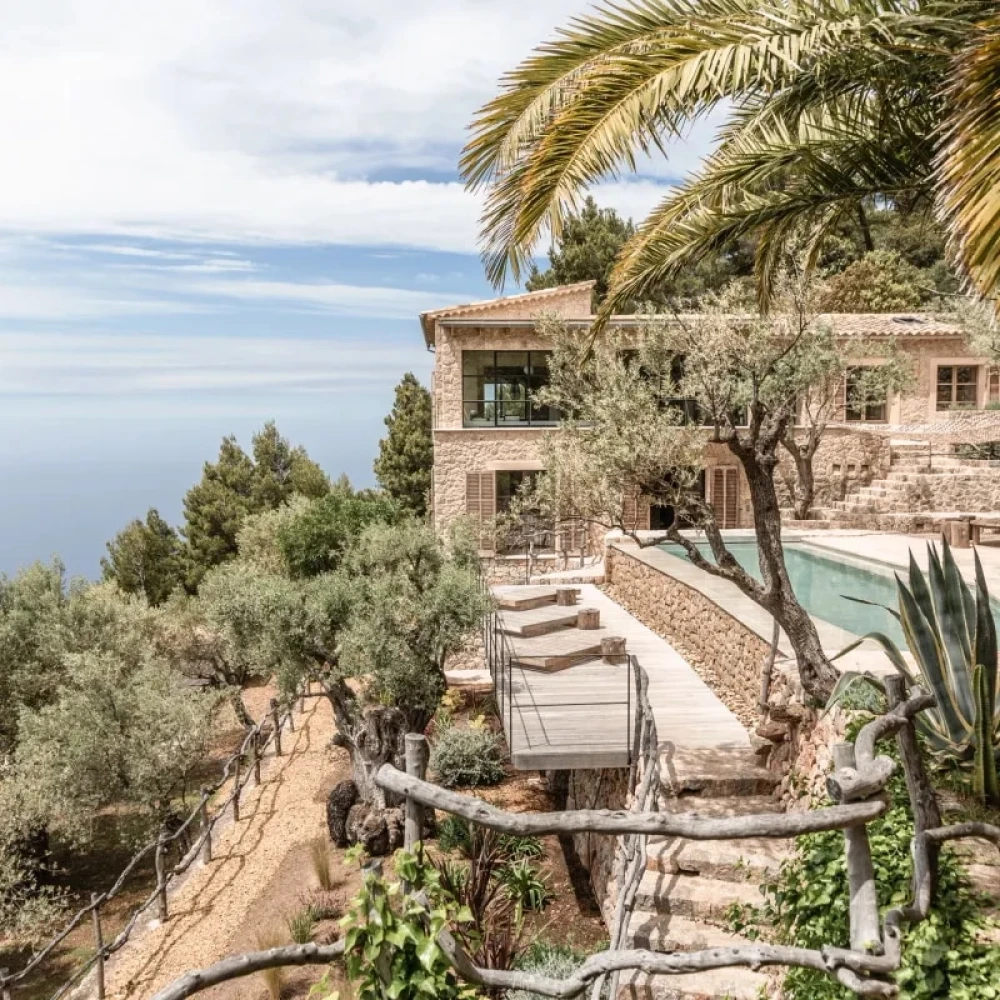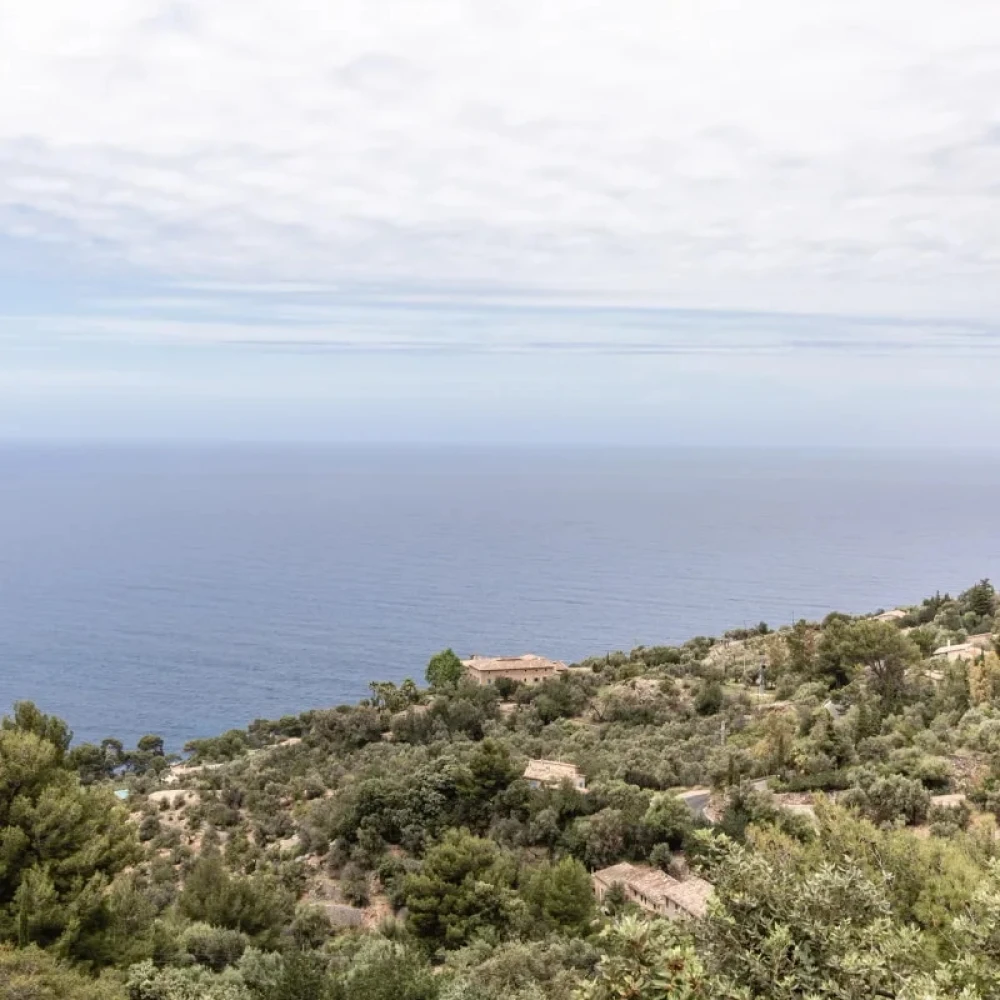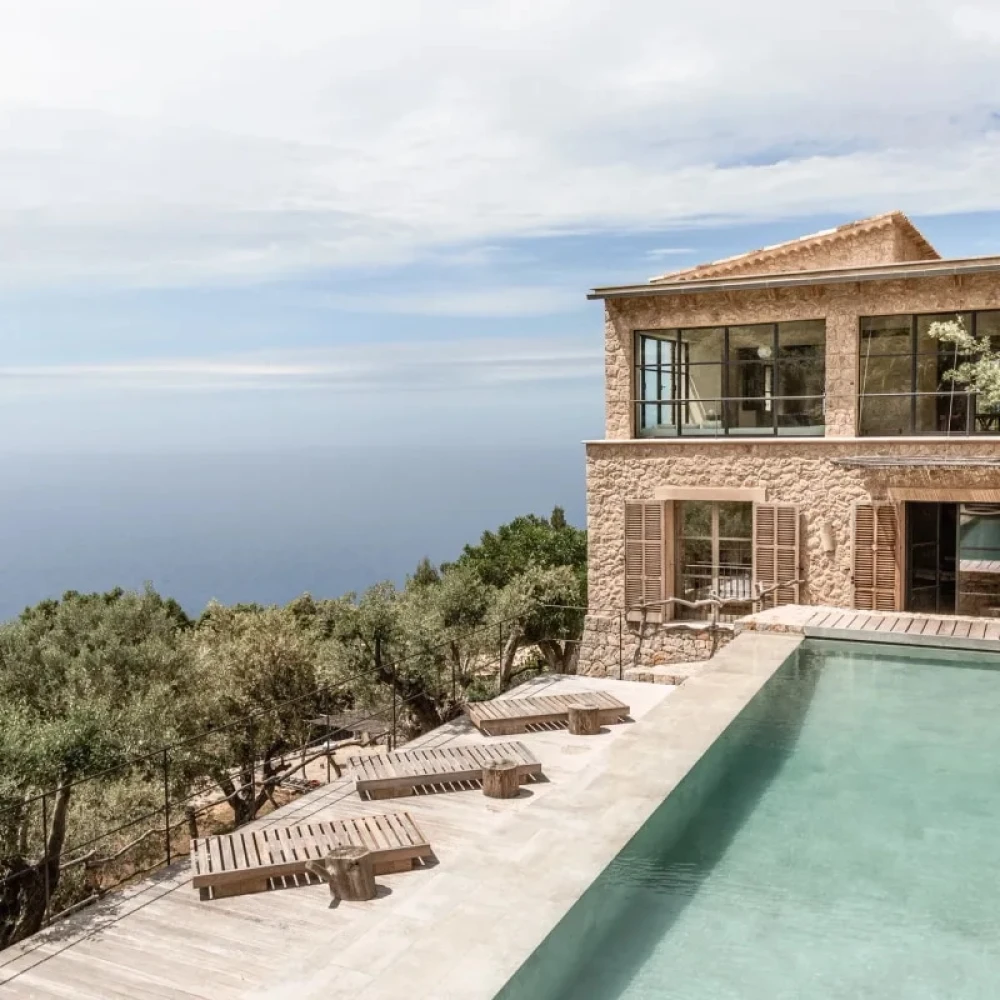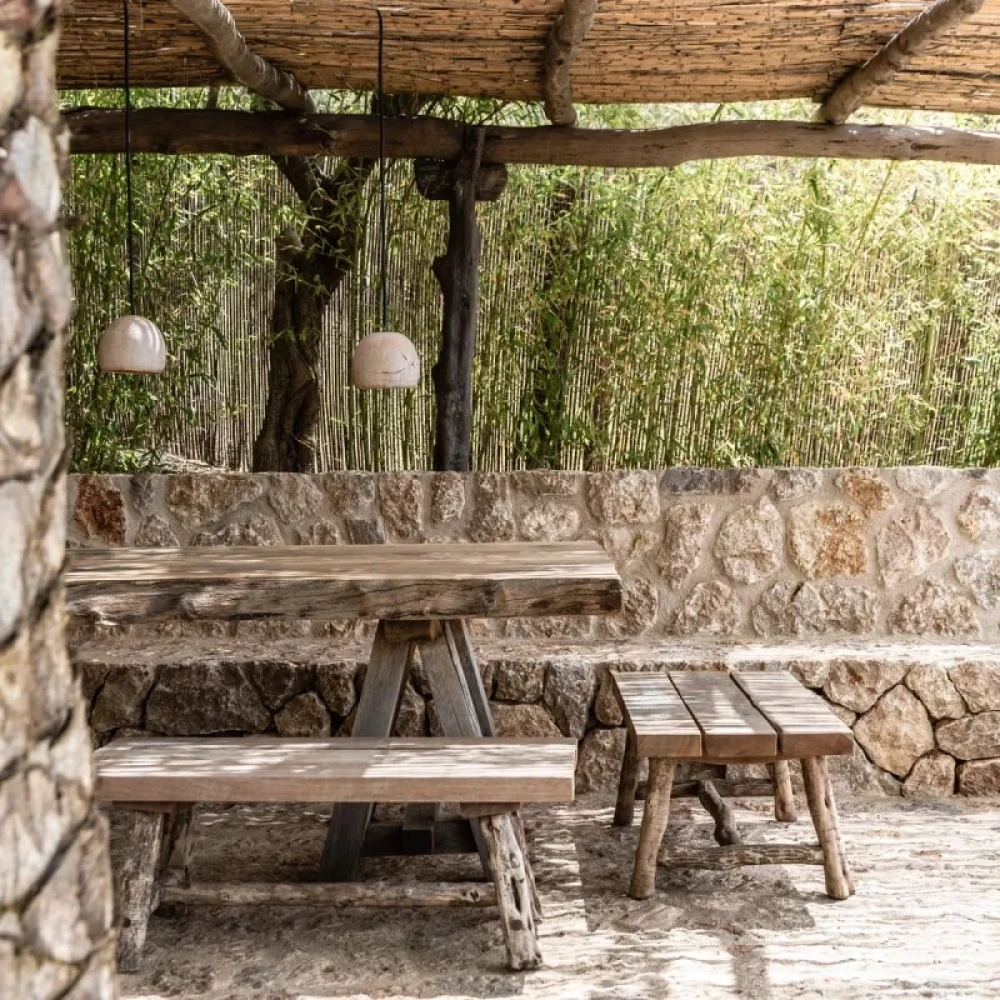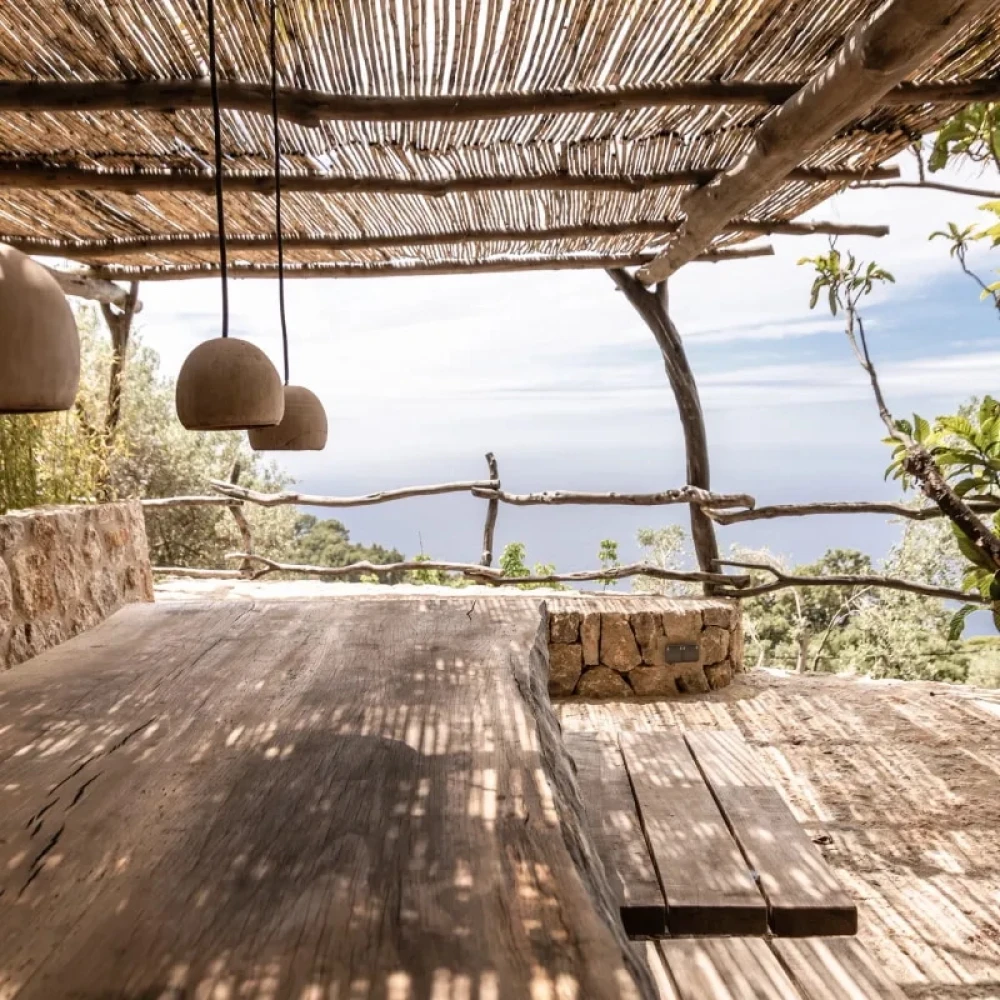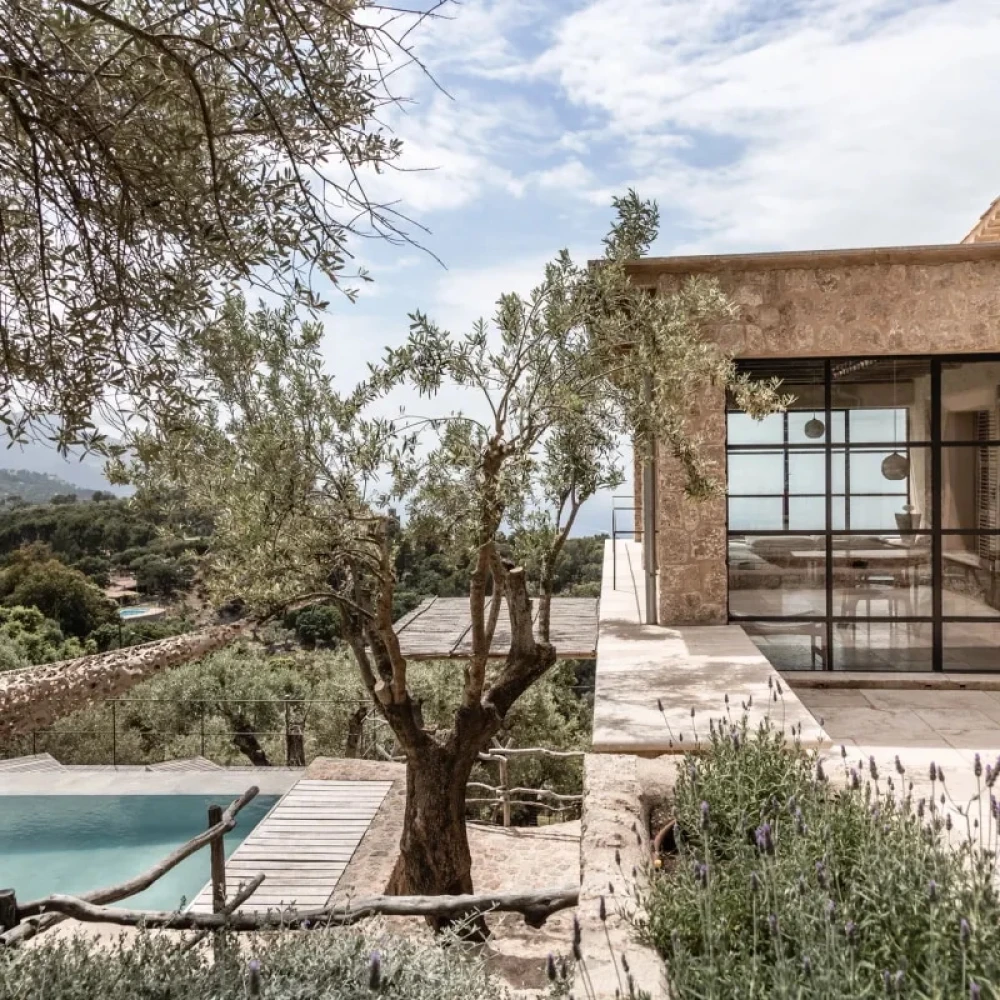 An enchanting secluded family home in Deia.
On the beautiful west cost of Mallorca, this charming family home in the picturesque village of Deja proved to be the perfect hideaway for this busy London couple and their young daughter. Nestled in the olive groves of the Tramuntana mountains and surrounded by outstanding natural beauty, it provided a treehouse-like environment with panoramic views across the Mediterranean - perfect for afternoons spent relaxing and evenings partying with friends - everything the family was looking for.
Get In Touch

→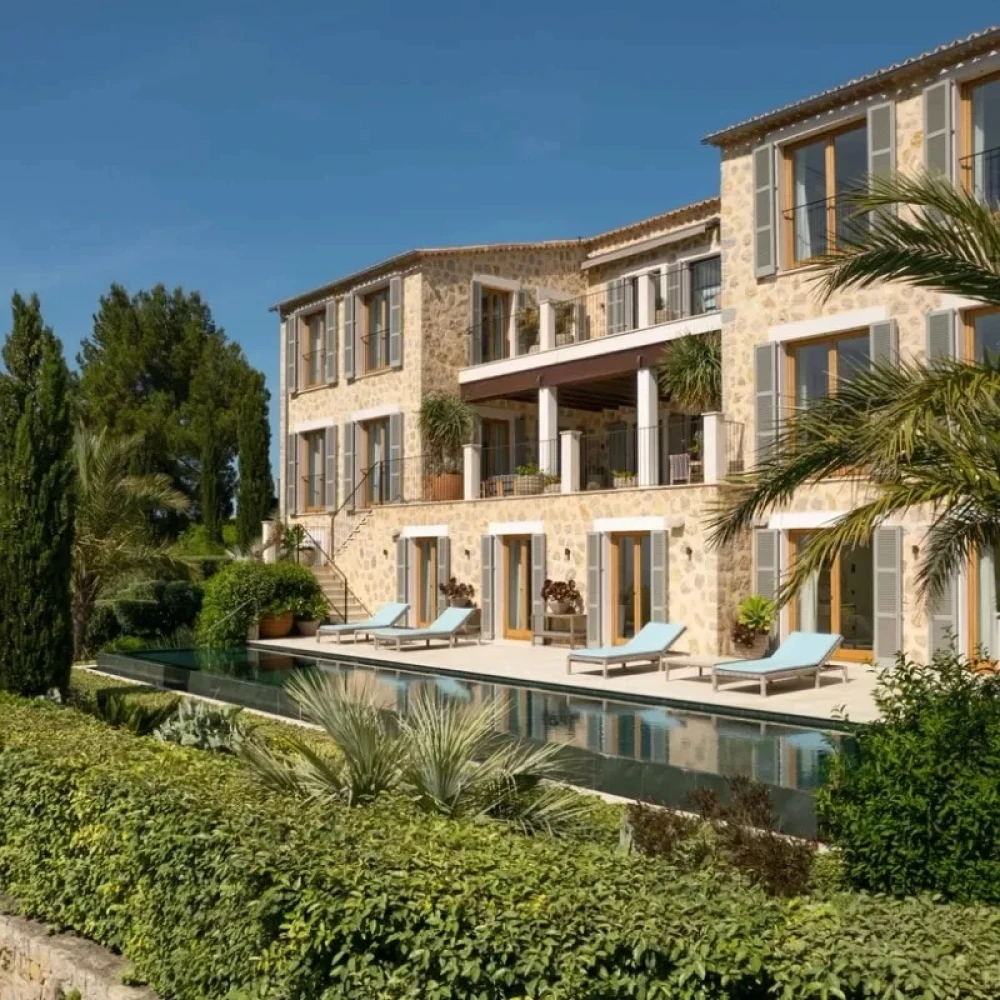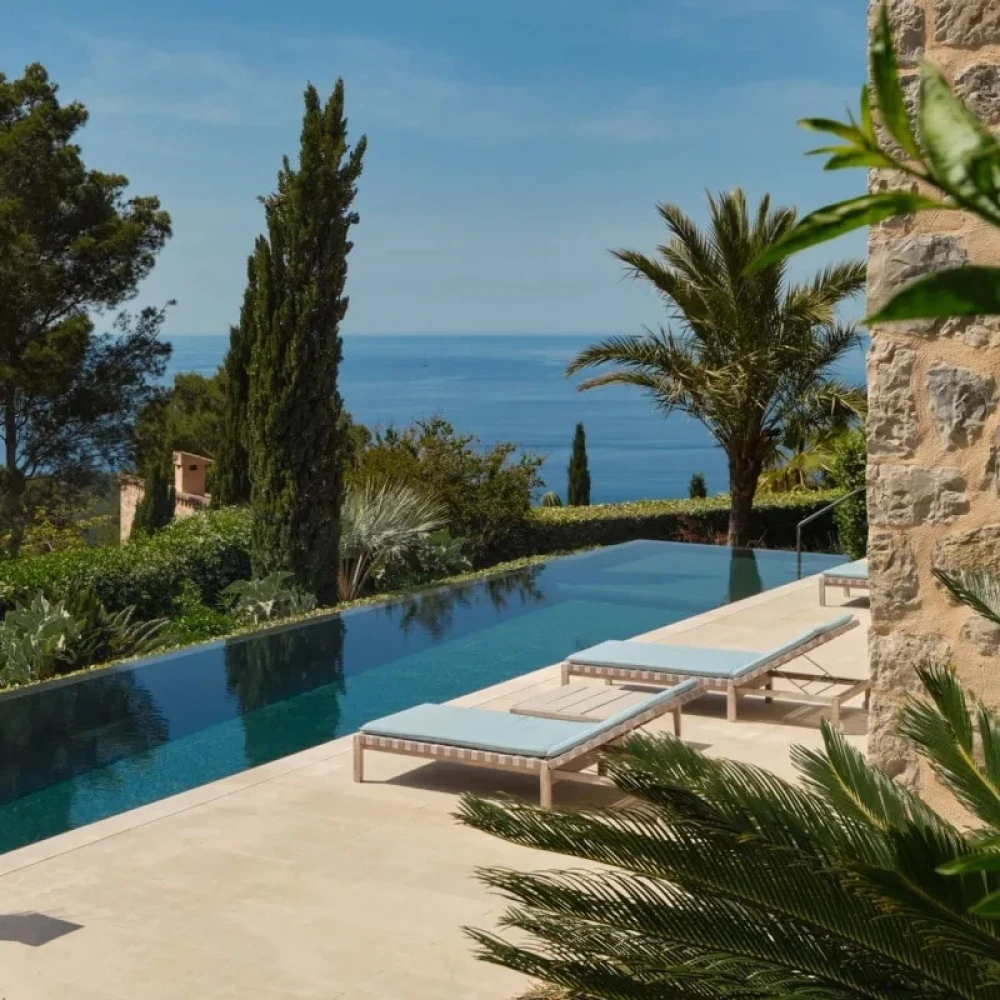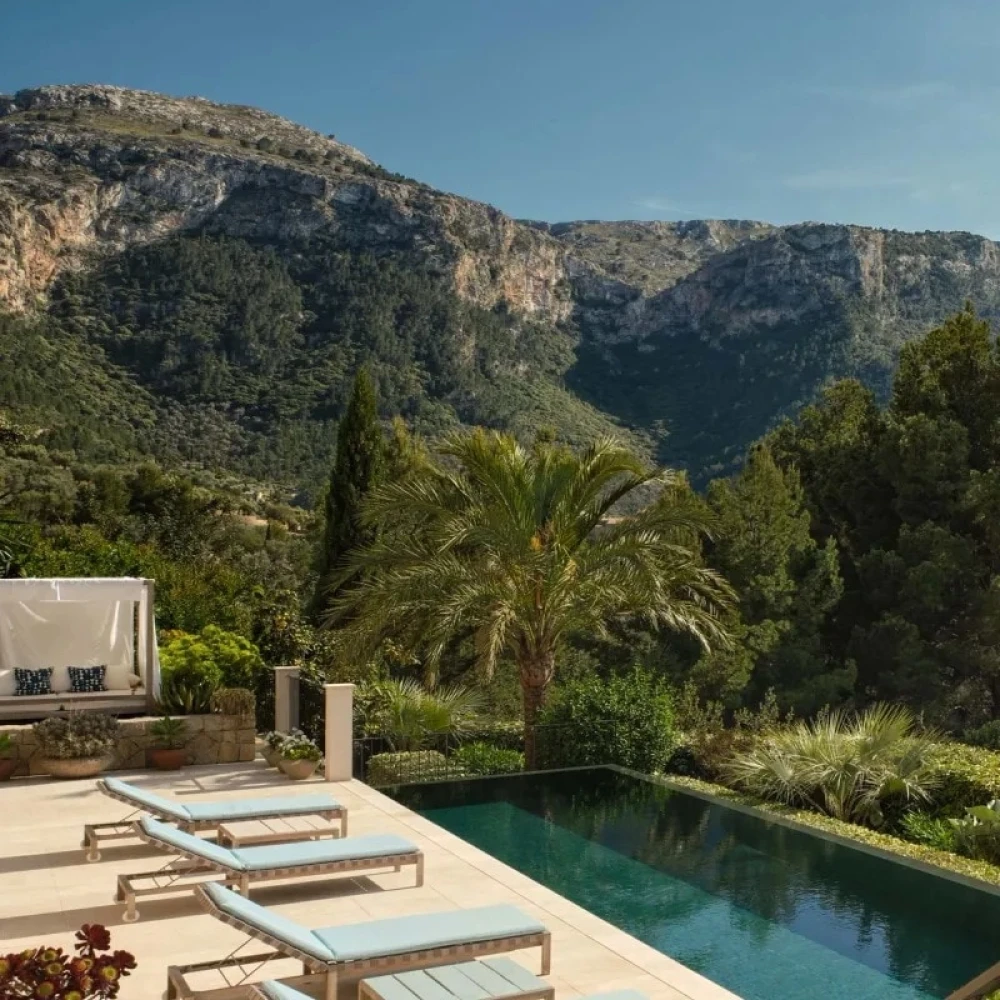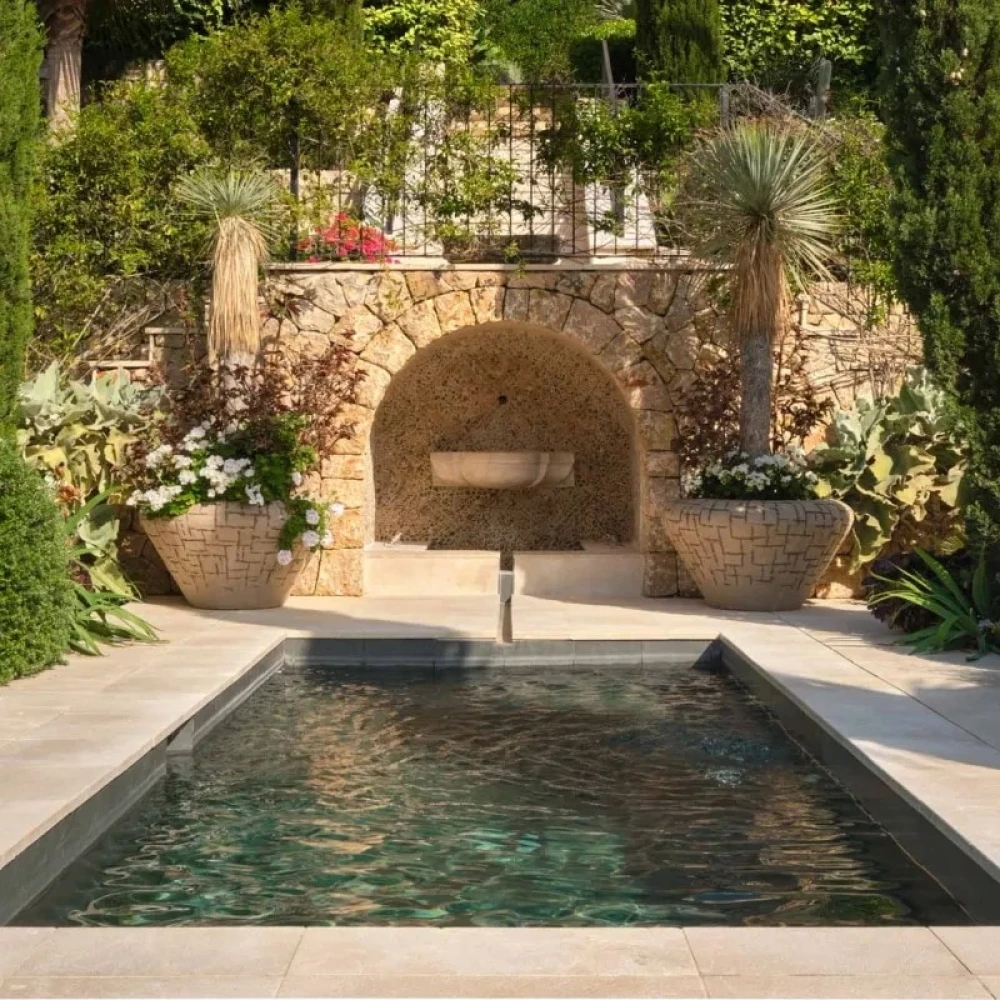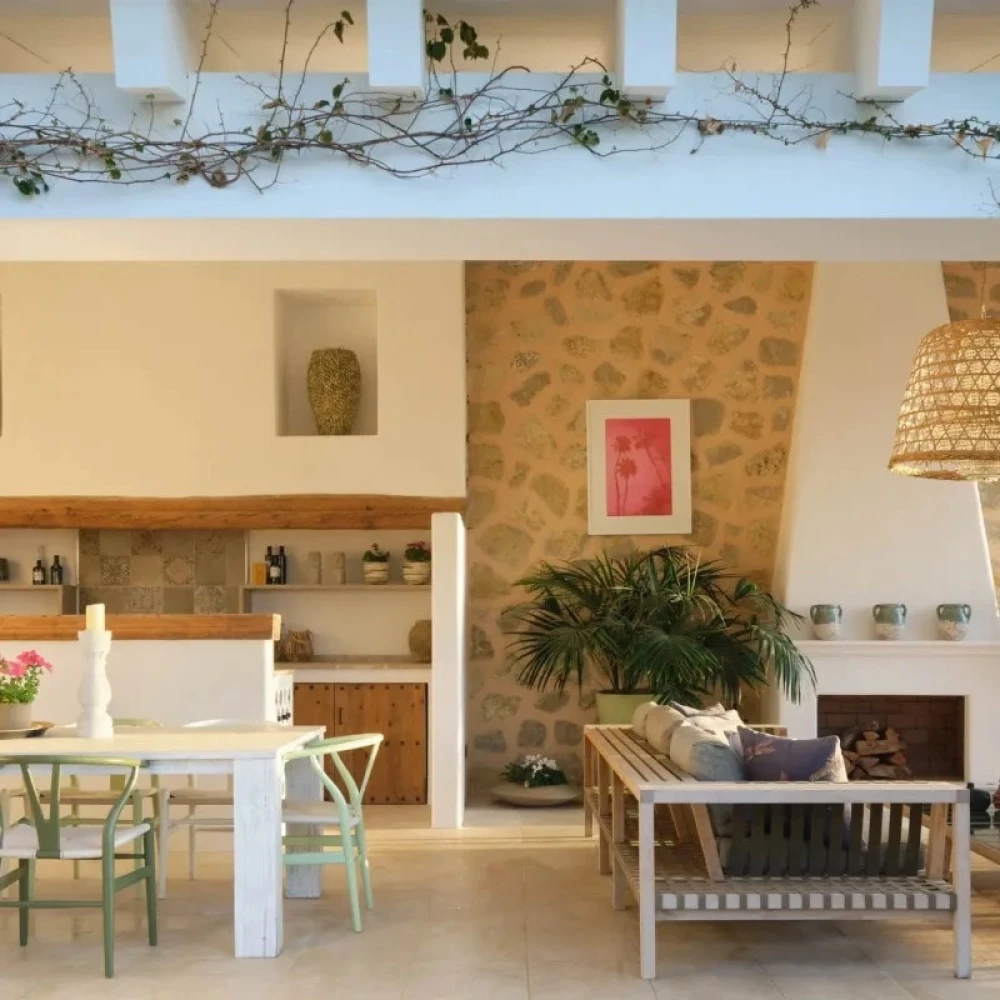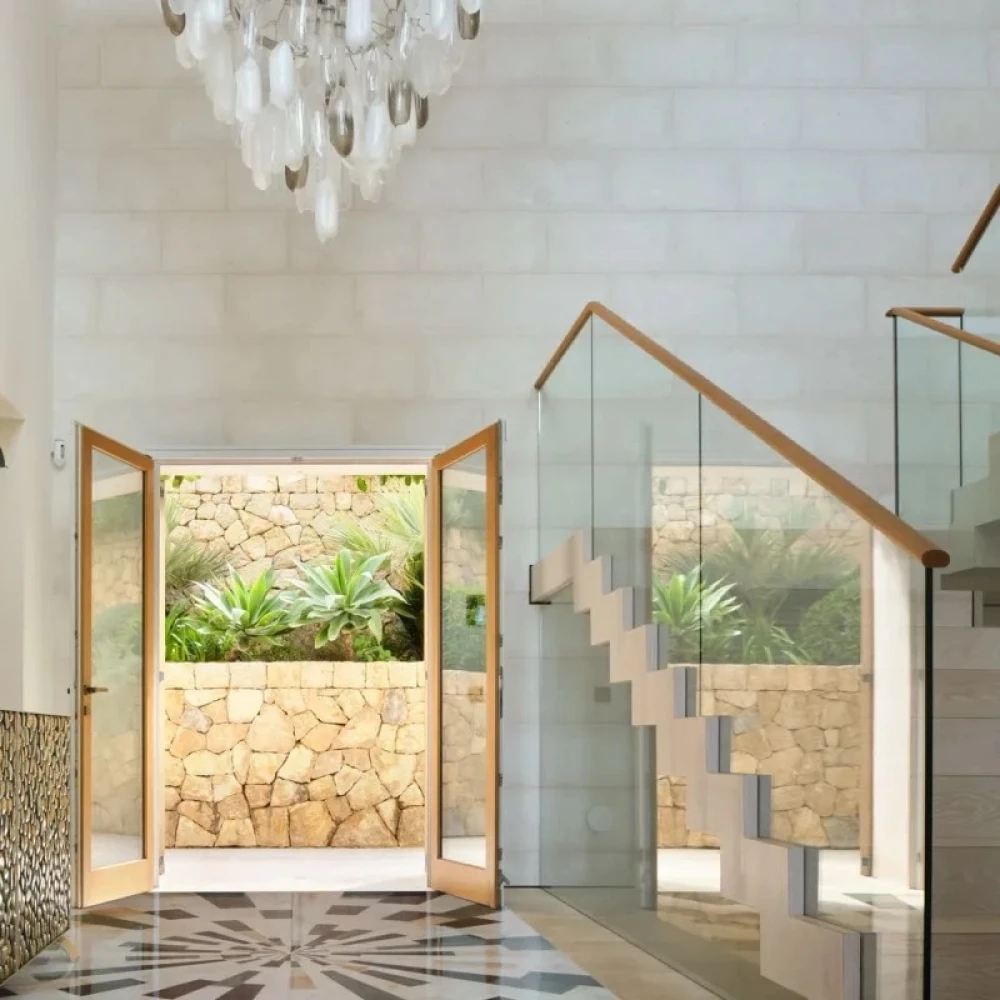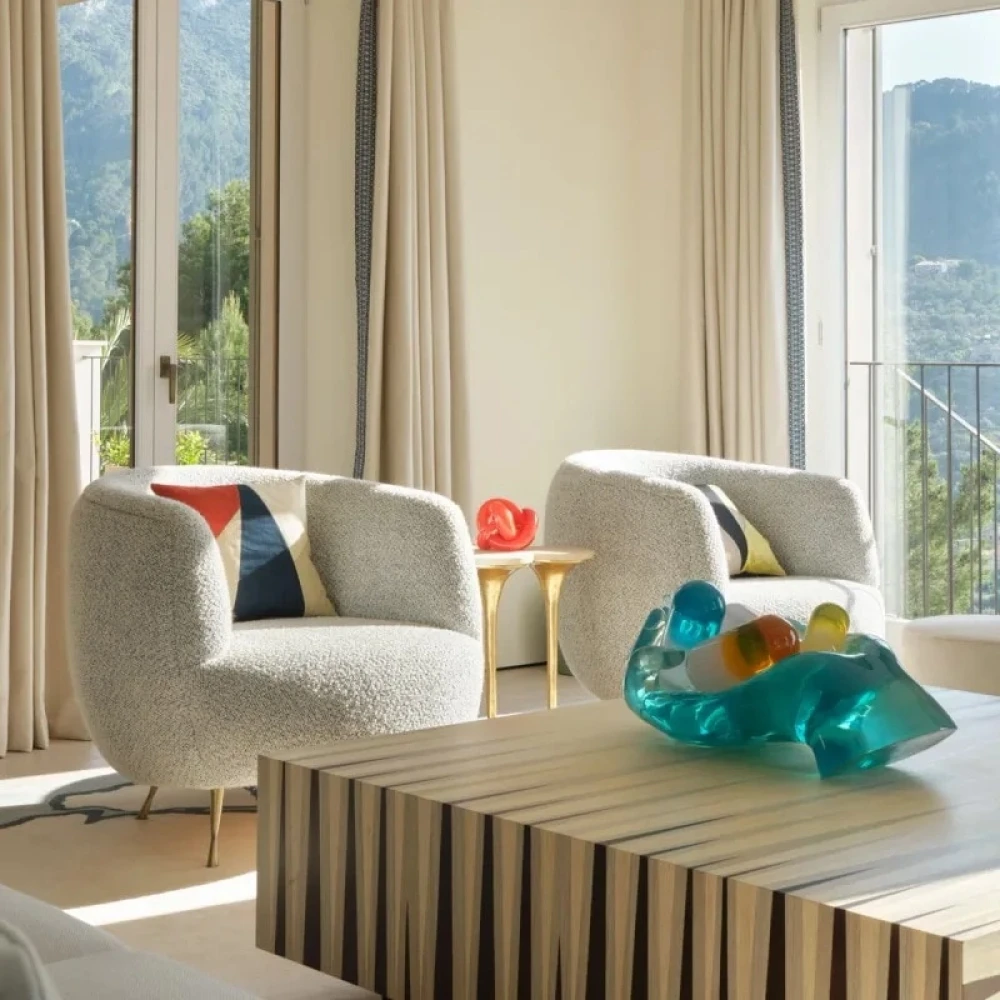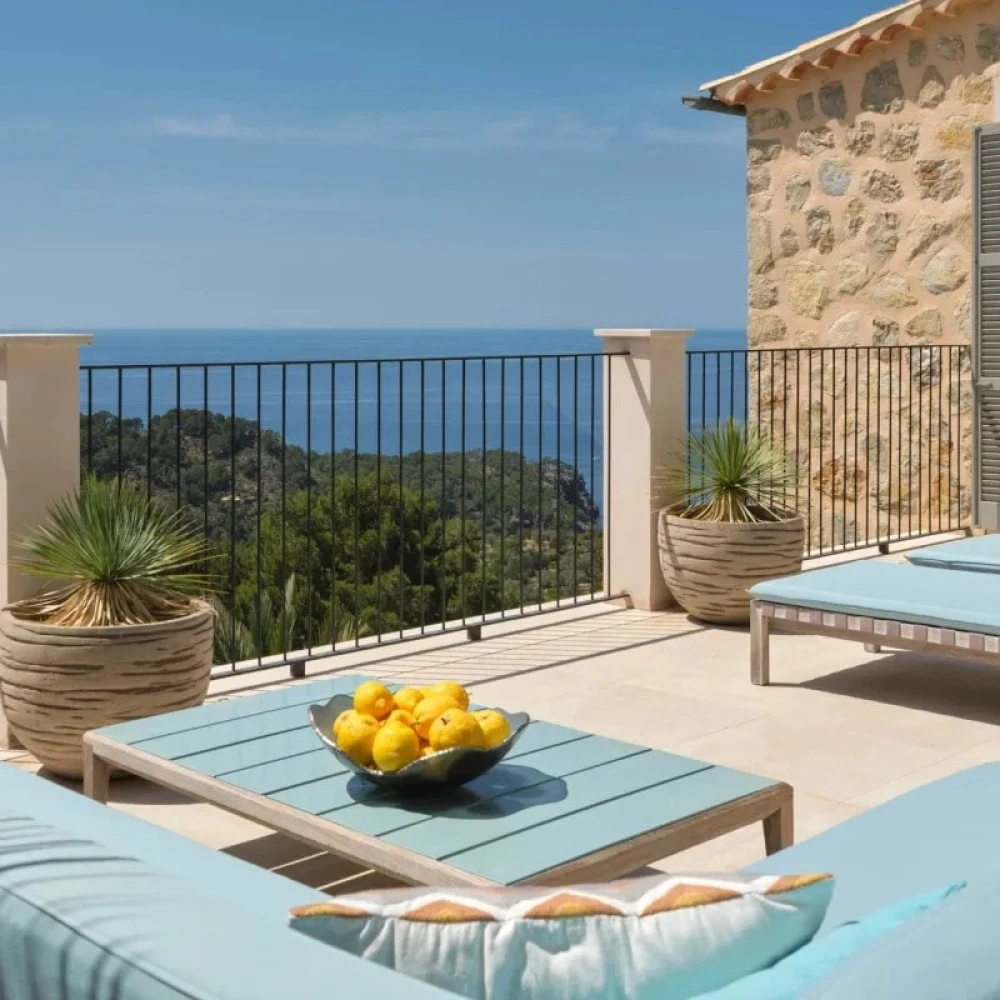 The perfect off-plan property in Deia.
Through our network of real estate contacts, we were alerted to this double plot in the initial stages of development and were able to purchase it off-plan. In doing so, the family had the opportunity to create a stylish and sophisticated home and impressive gardens which met their exact specifications.
Sitting above the village of Deja in a position that commanded incredible sea and mountain views, this estate-like property is now one of the best properties in the region.
Get In Touch

→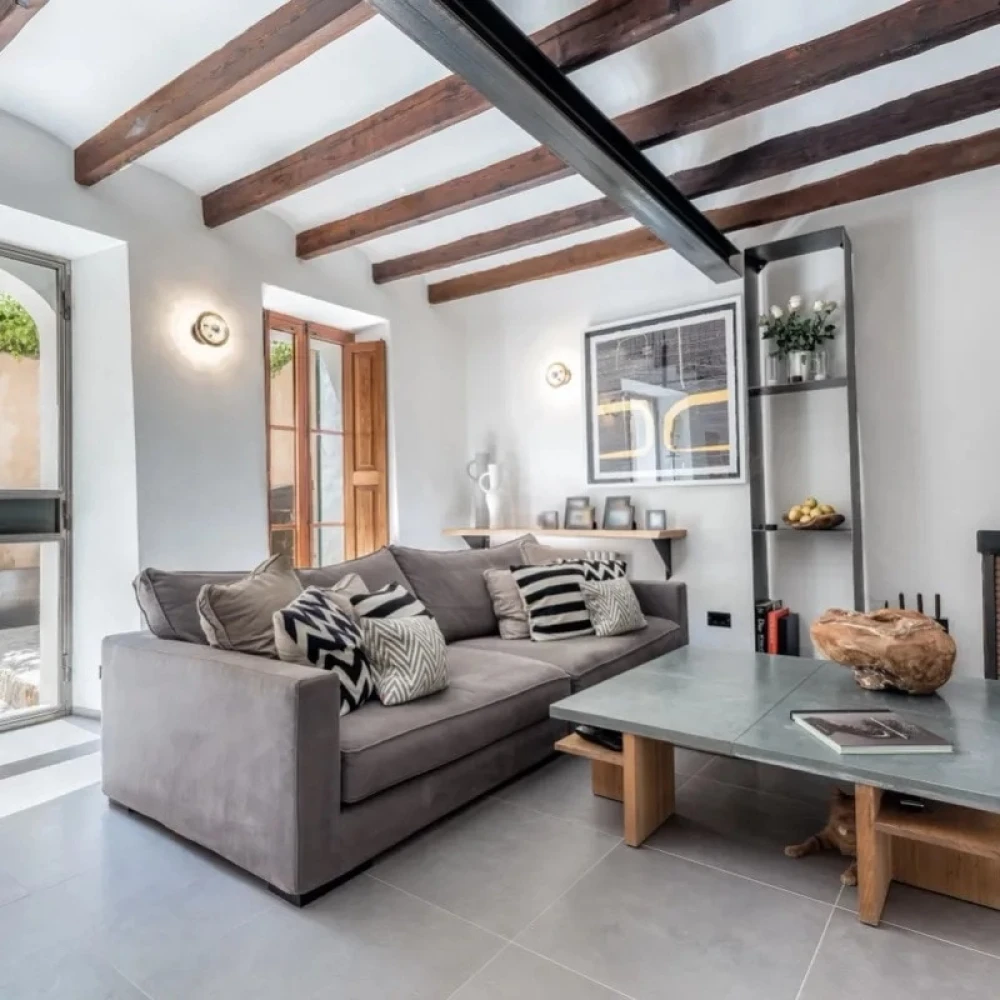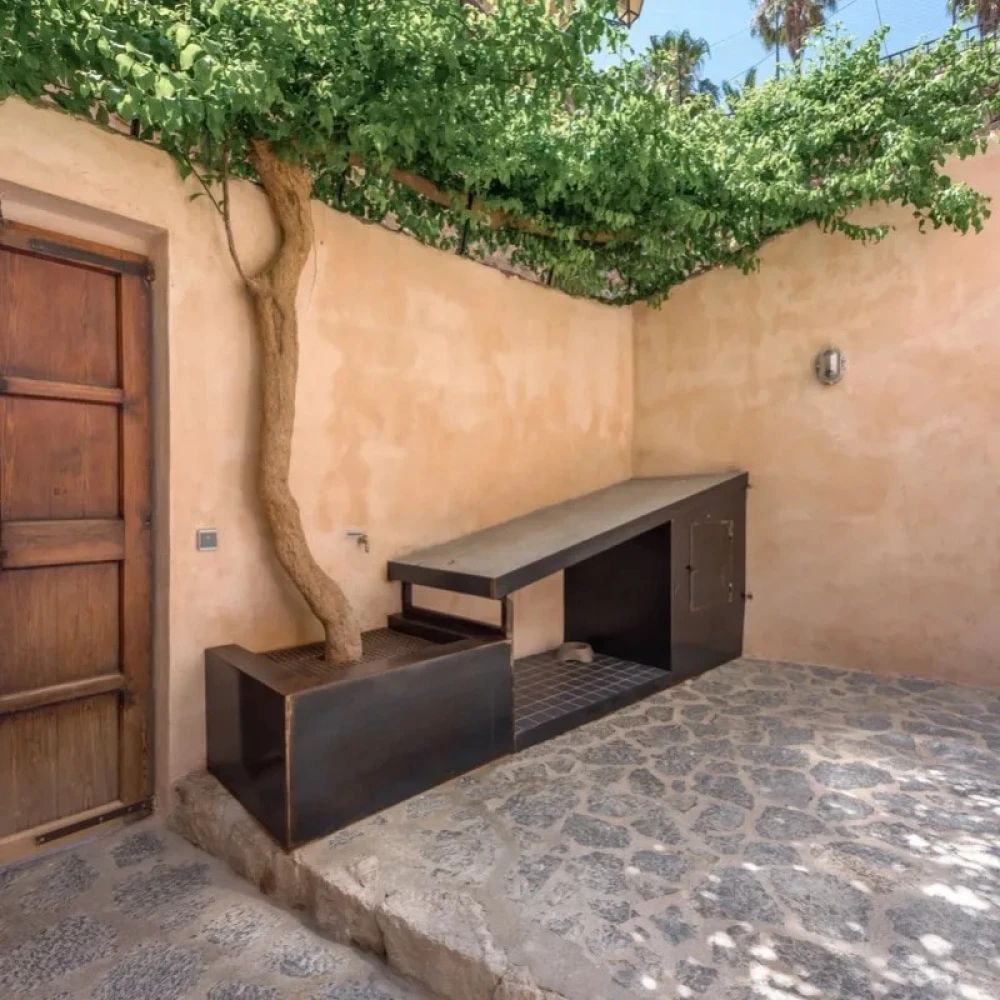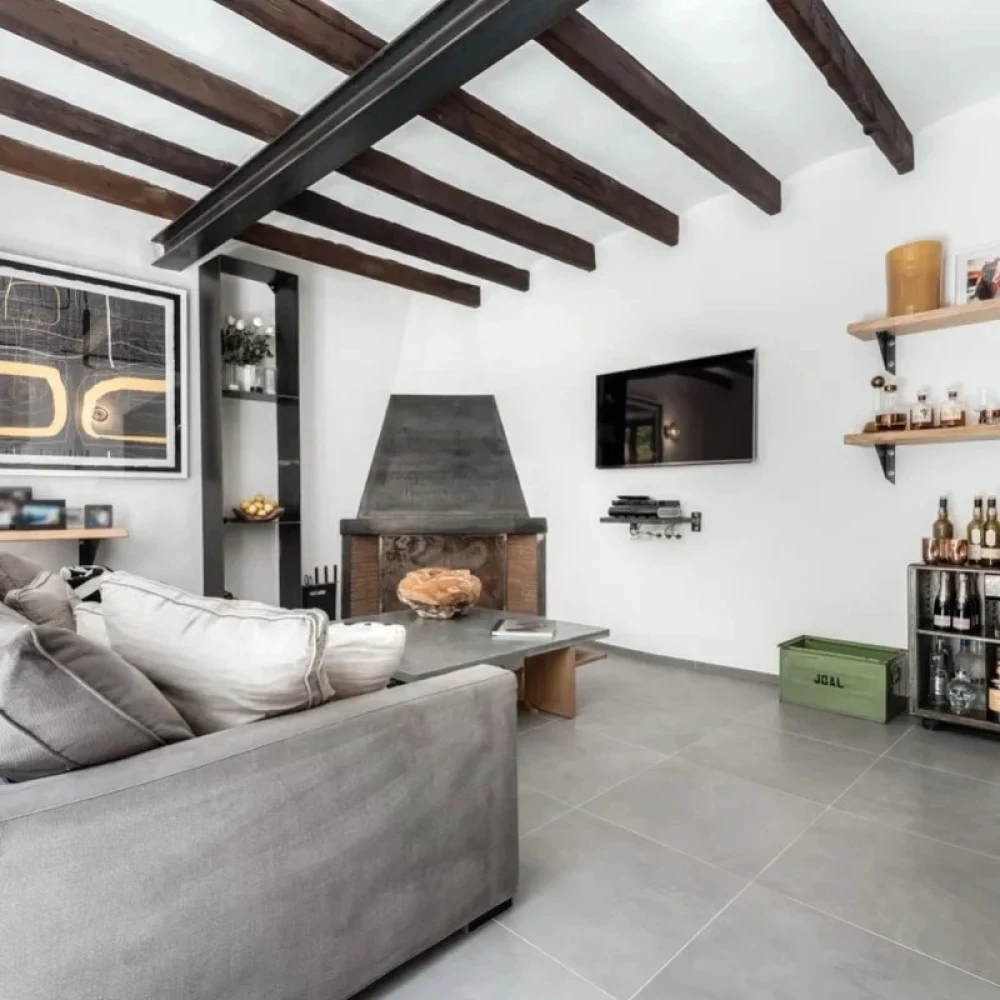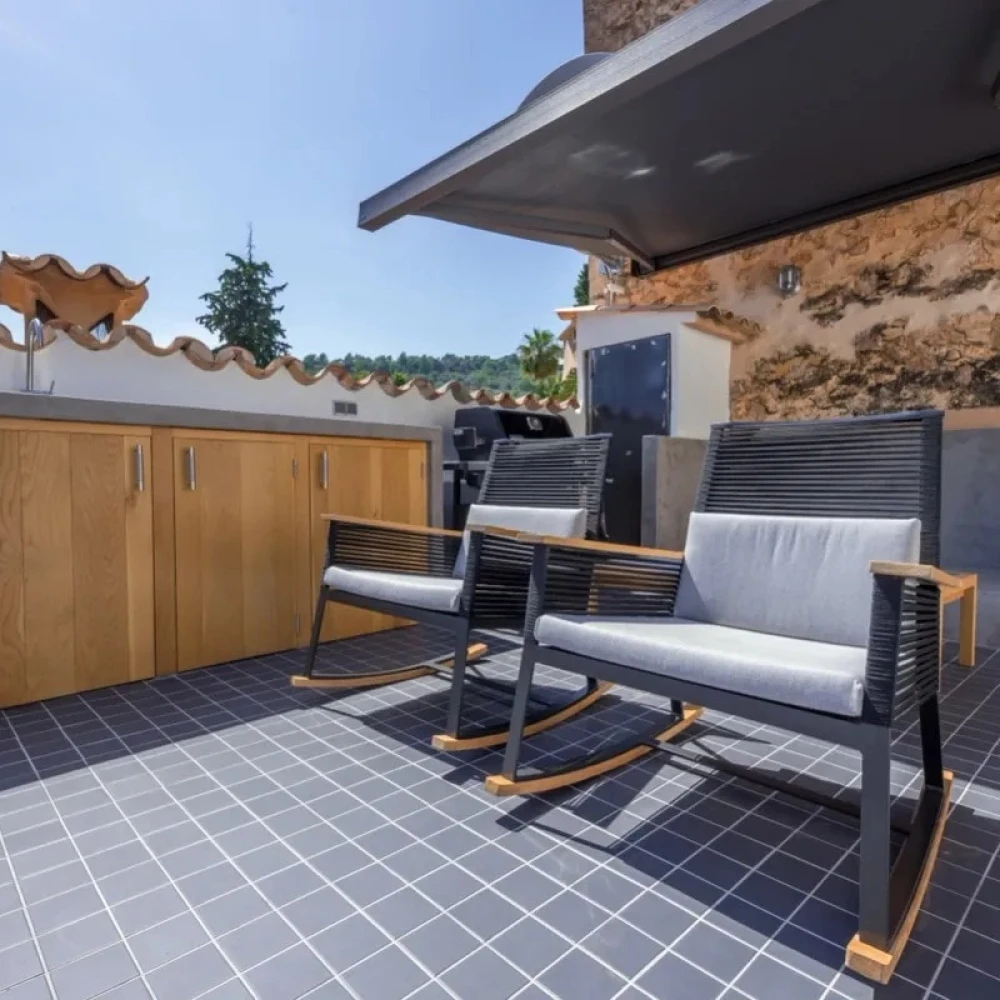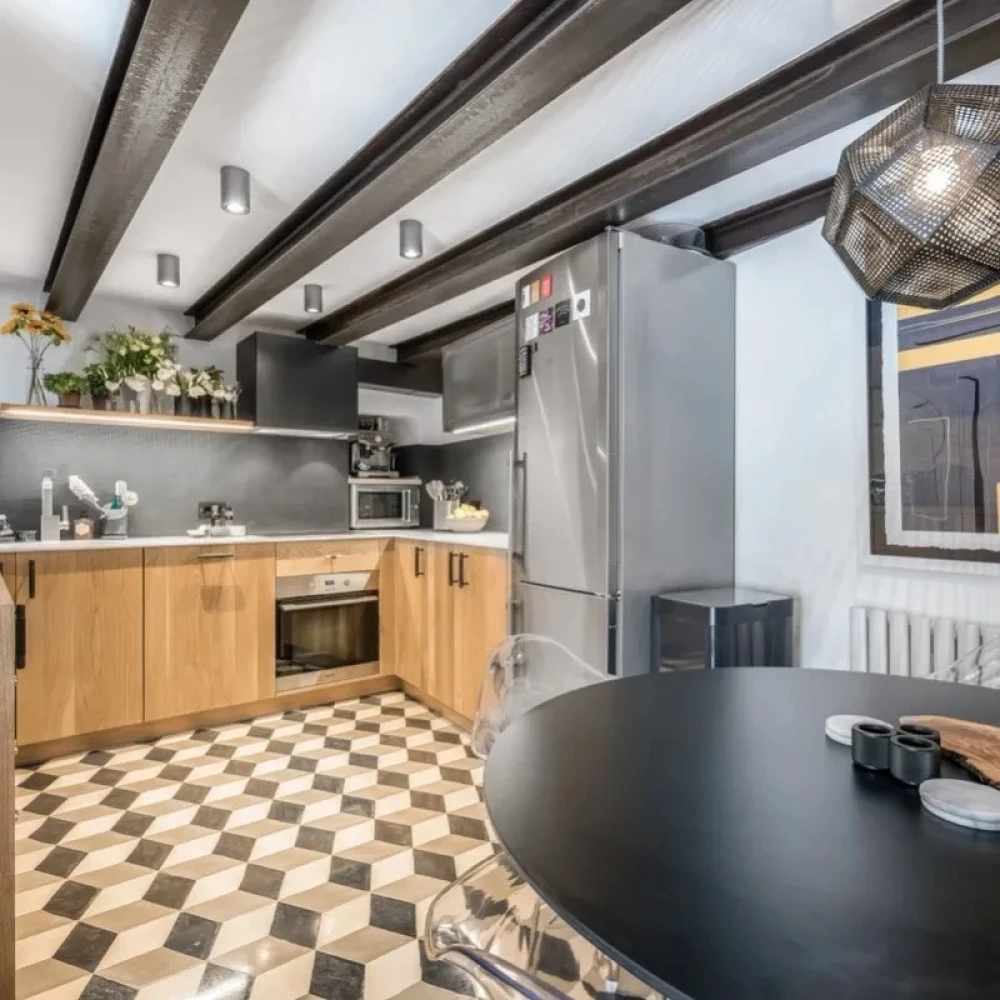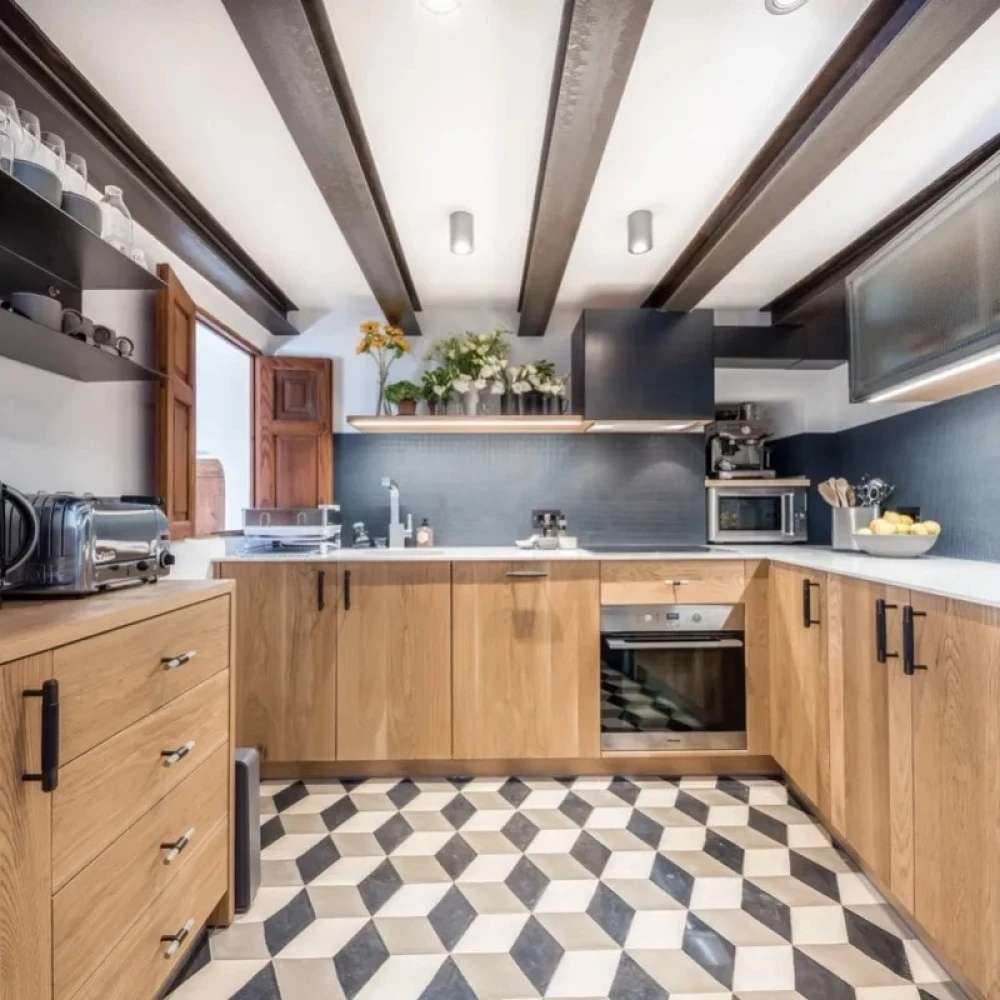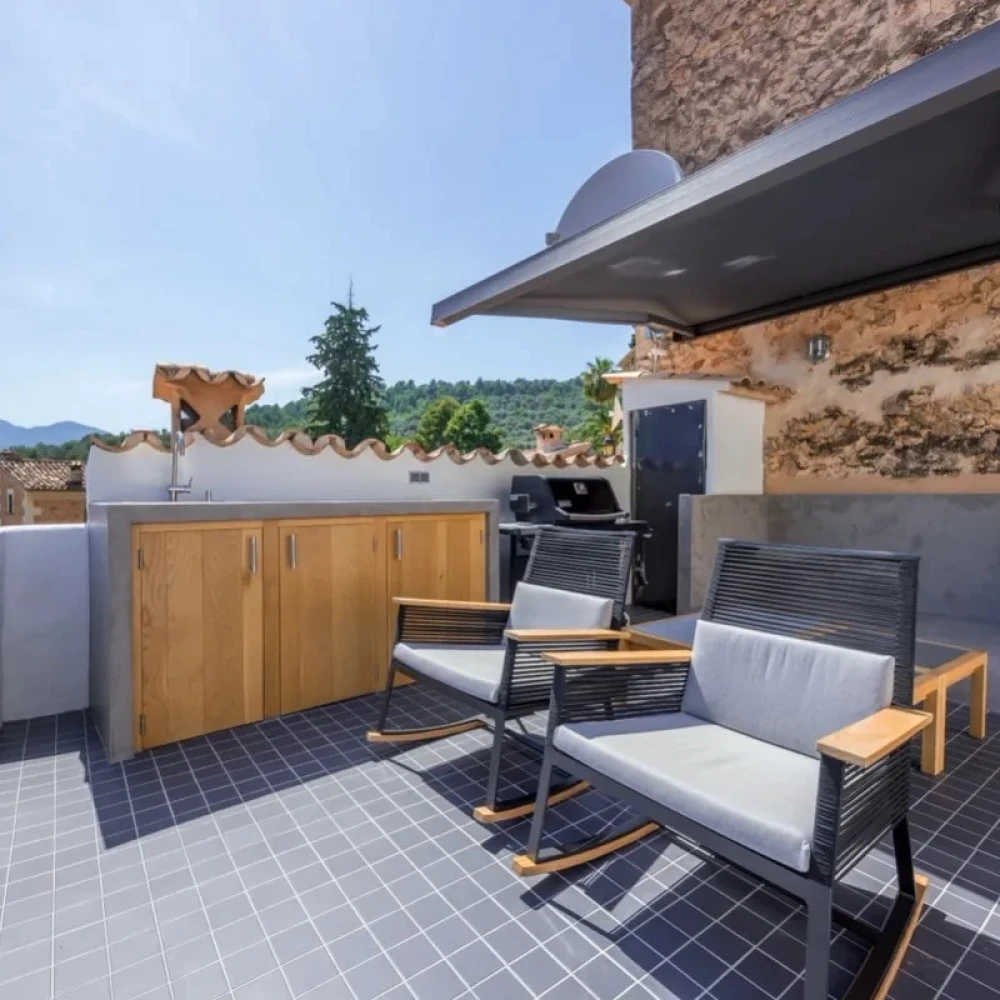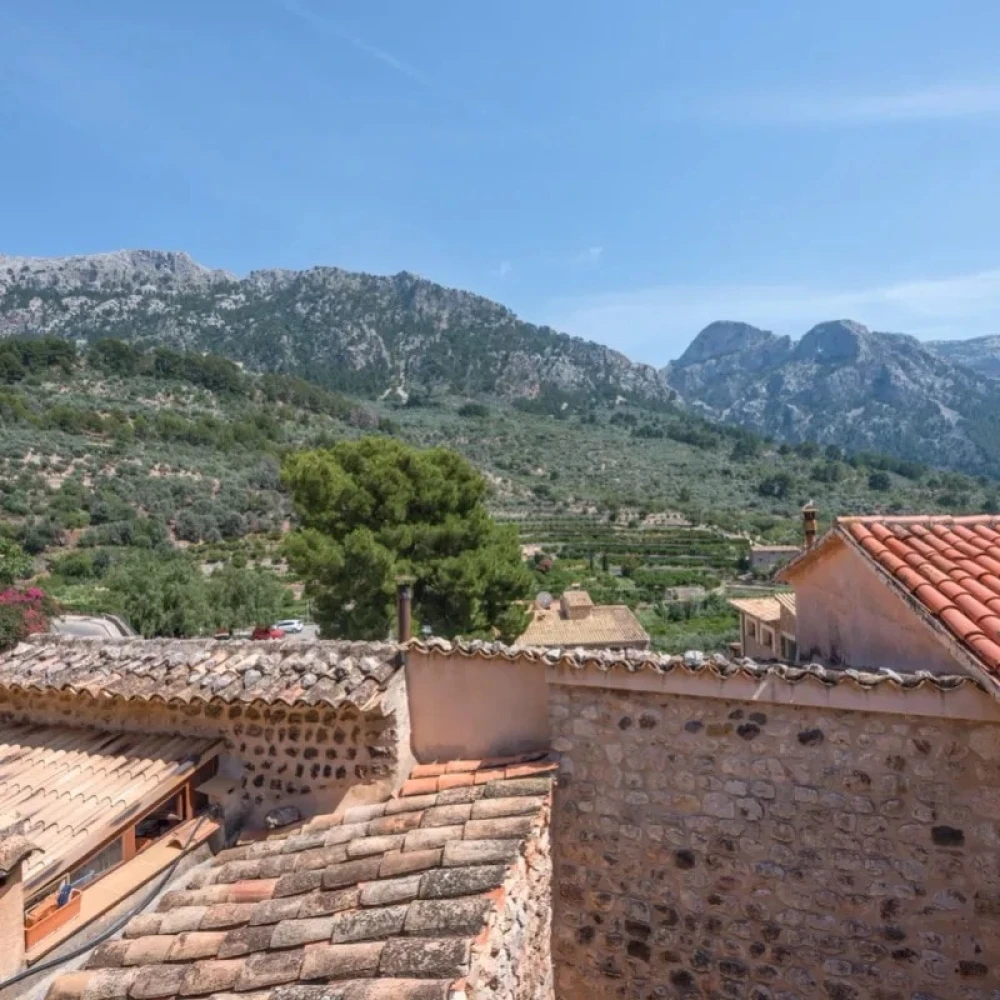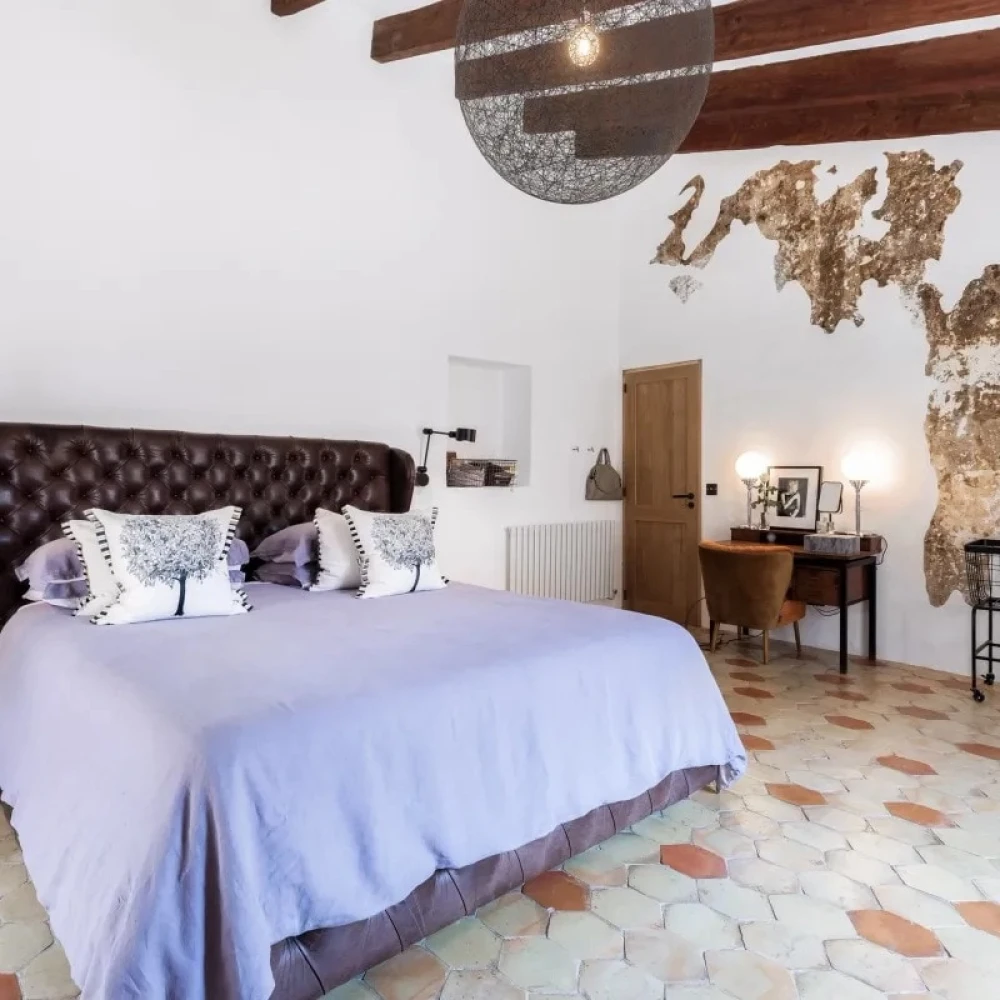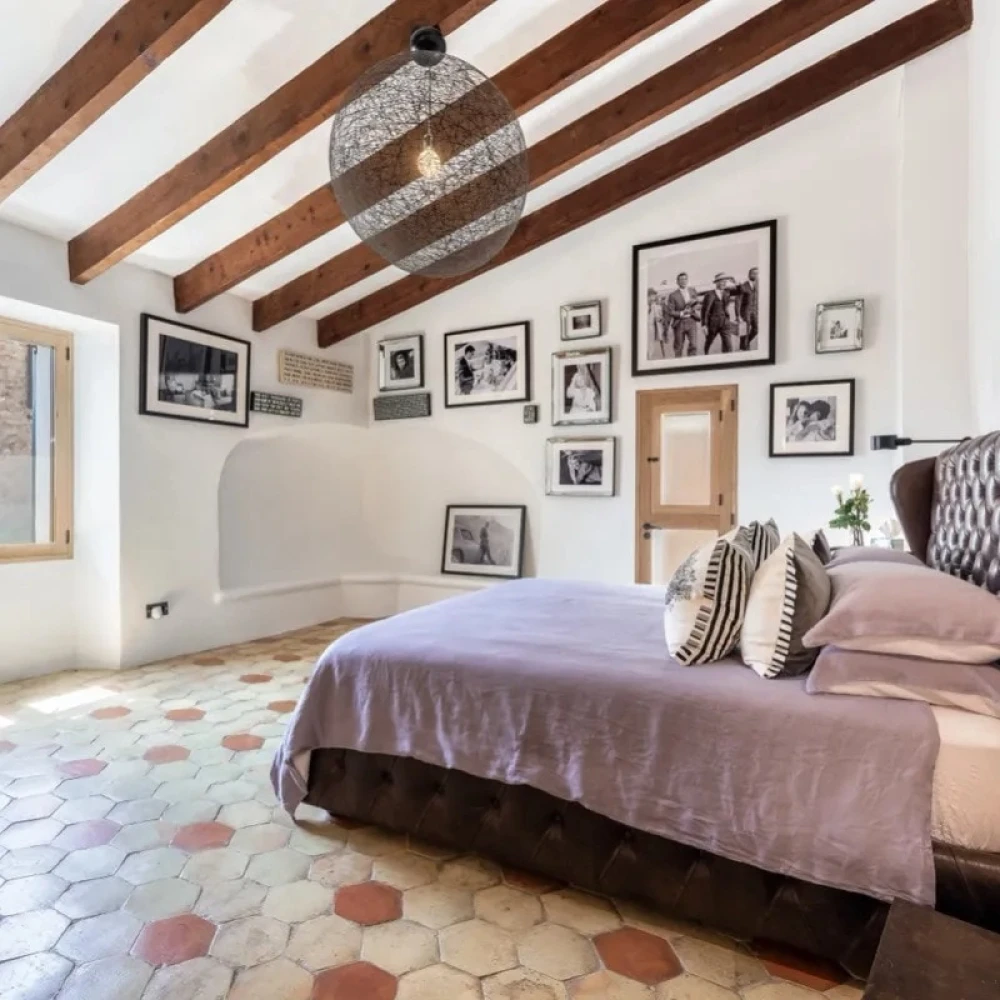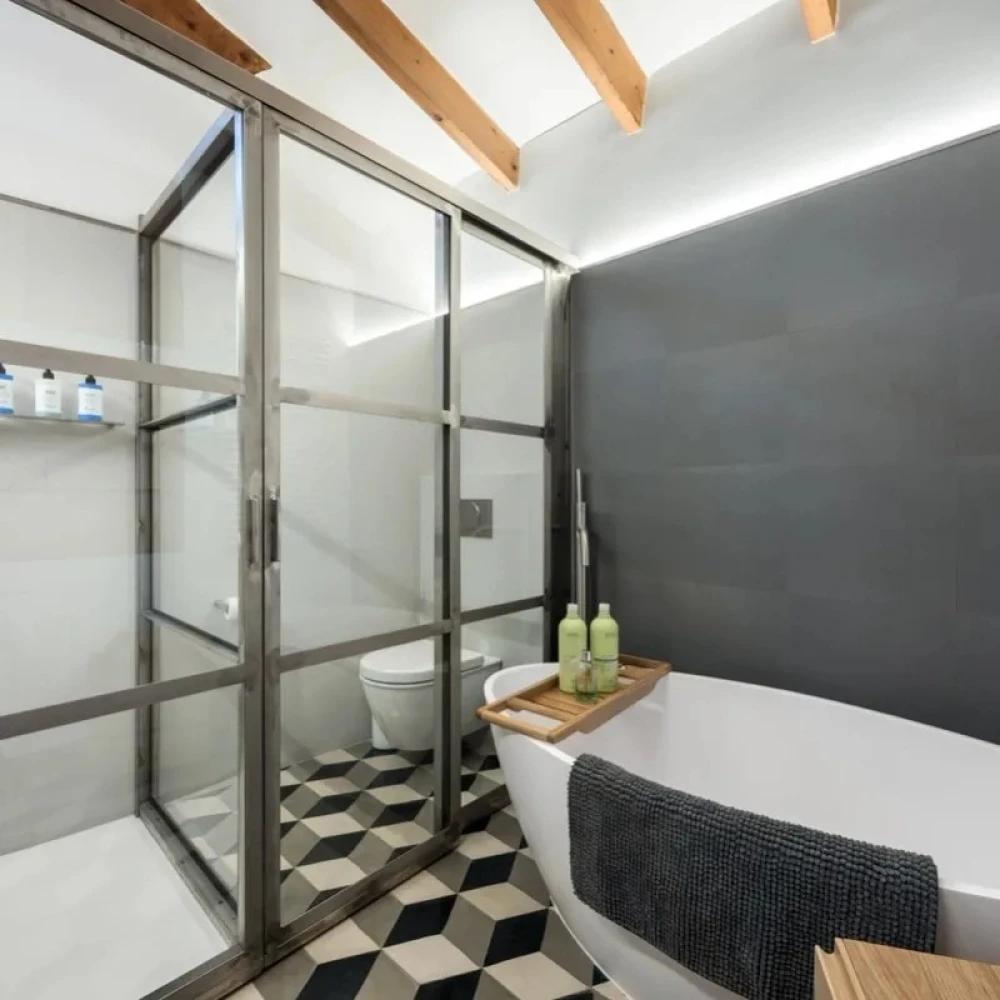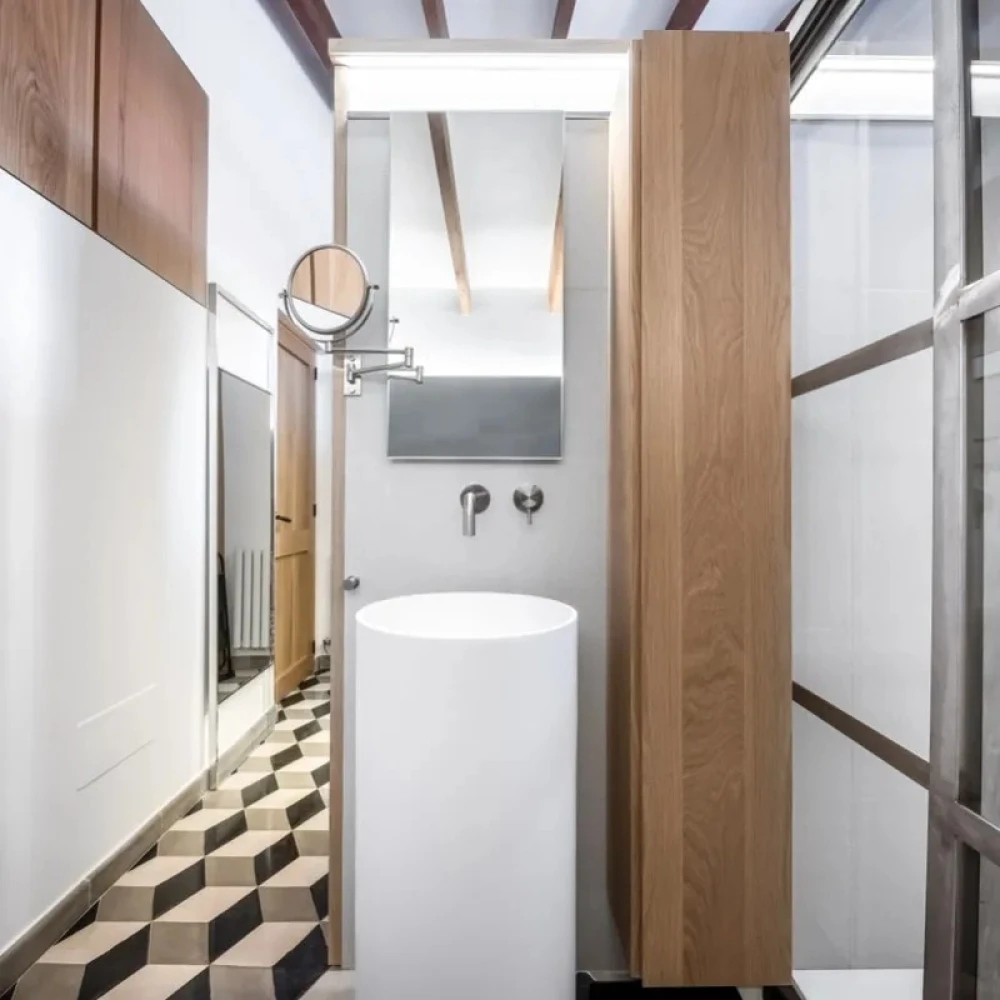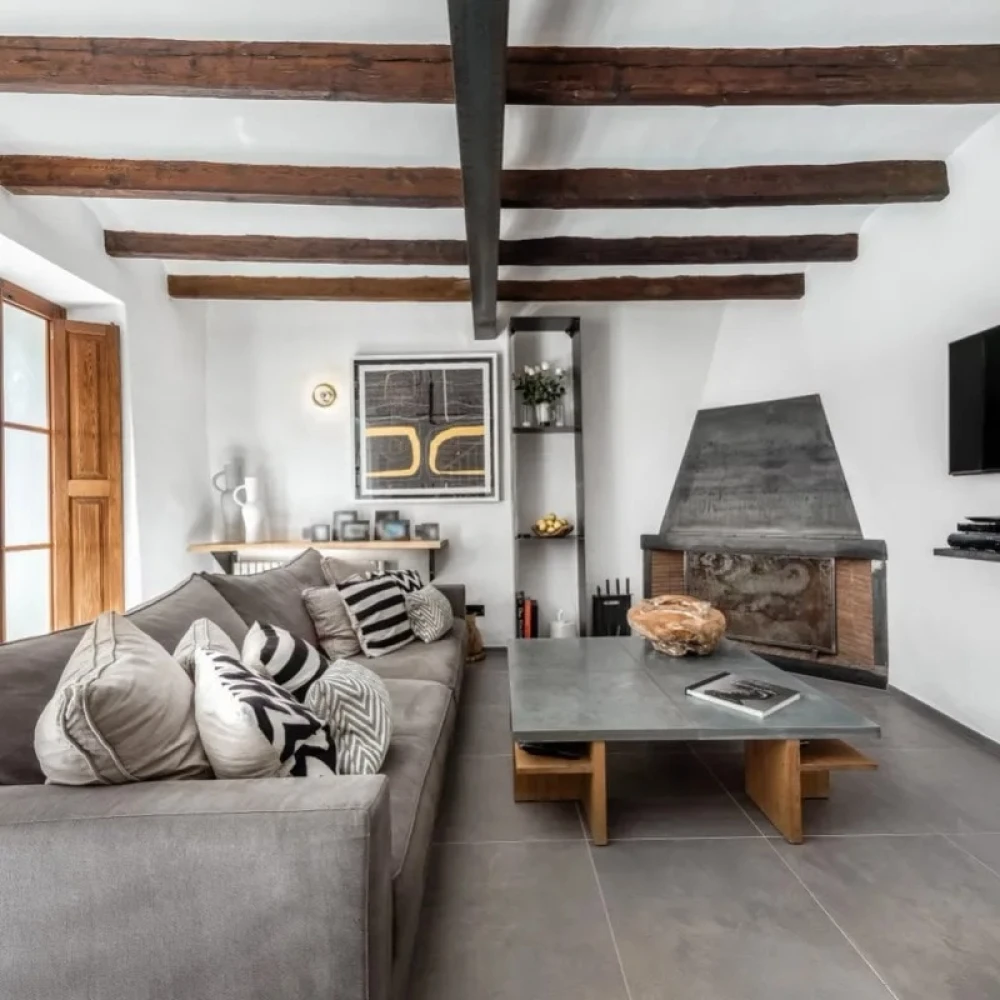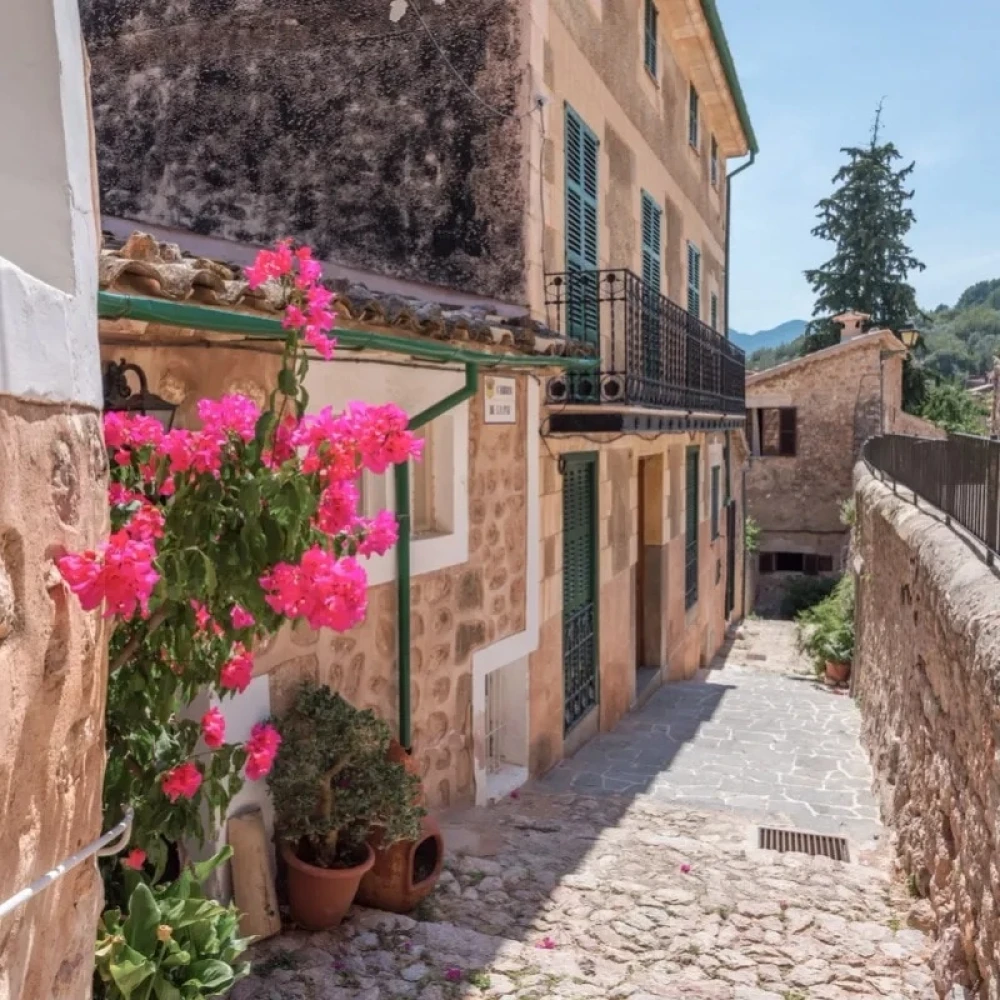 A beautiful town house in the heart of Fornalutx.
Finding the perfect townhouse in the towns and villages of Mallorca is no small task but this traditional townhouse ticked all the boxes for this young couple. Sympathetically renovated to meet the needs of modern luxury living, while retaining its original character and charm, it offered everything they were looking for including spectacular views, privacy, stunning original features and state-of-the-art technology, in a village regularly voted the prettiest in Spain.
Get In Touch

→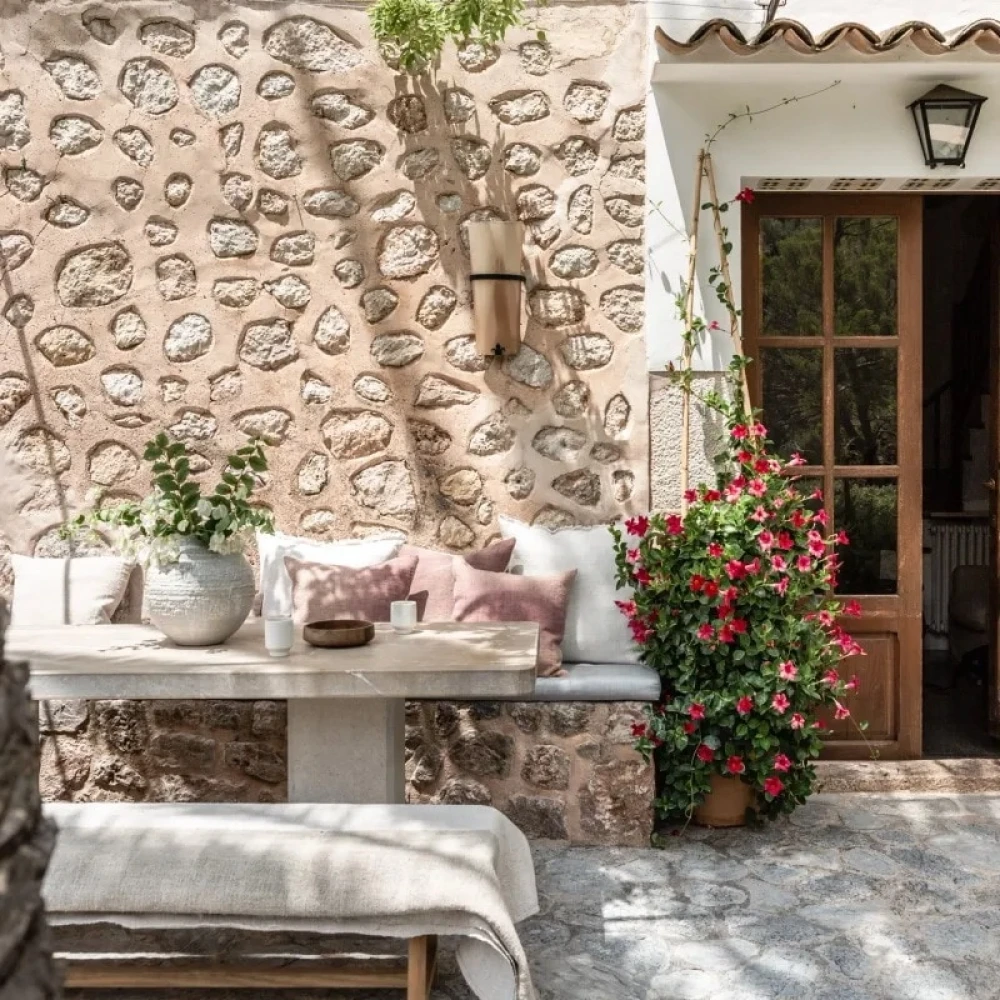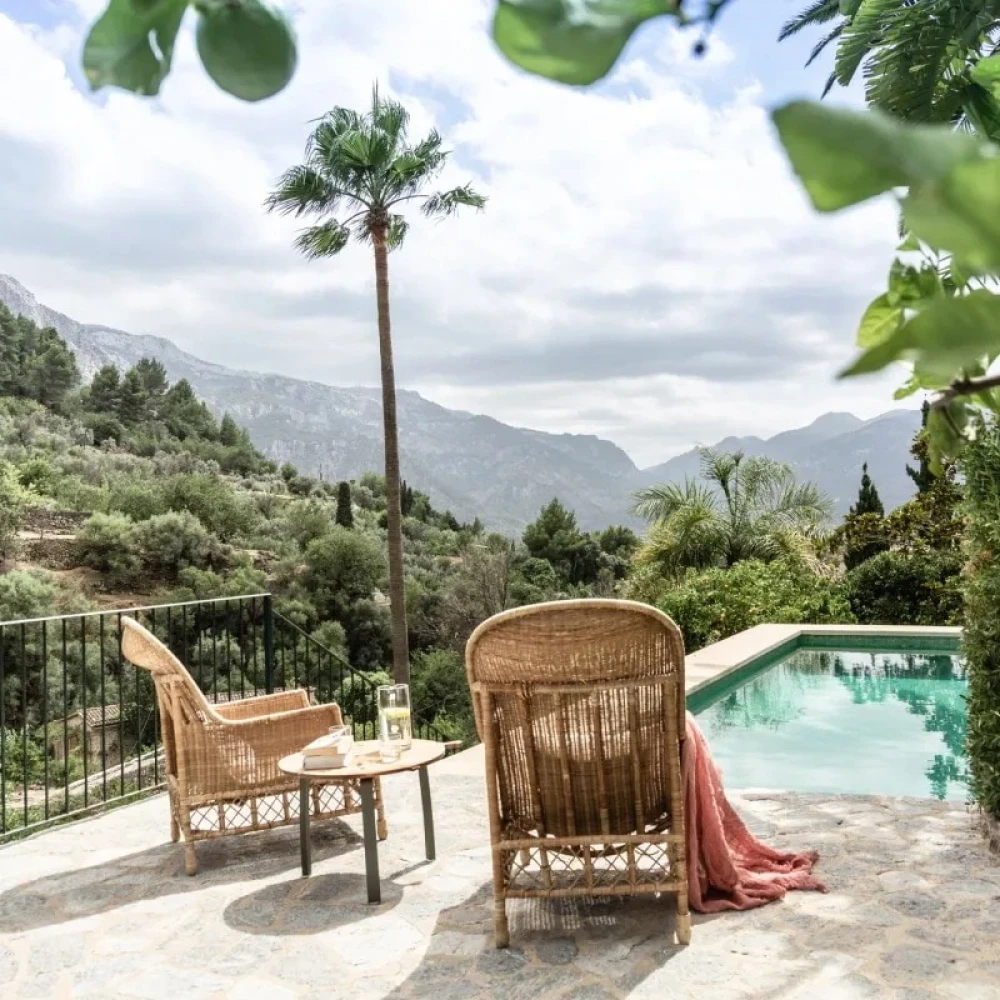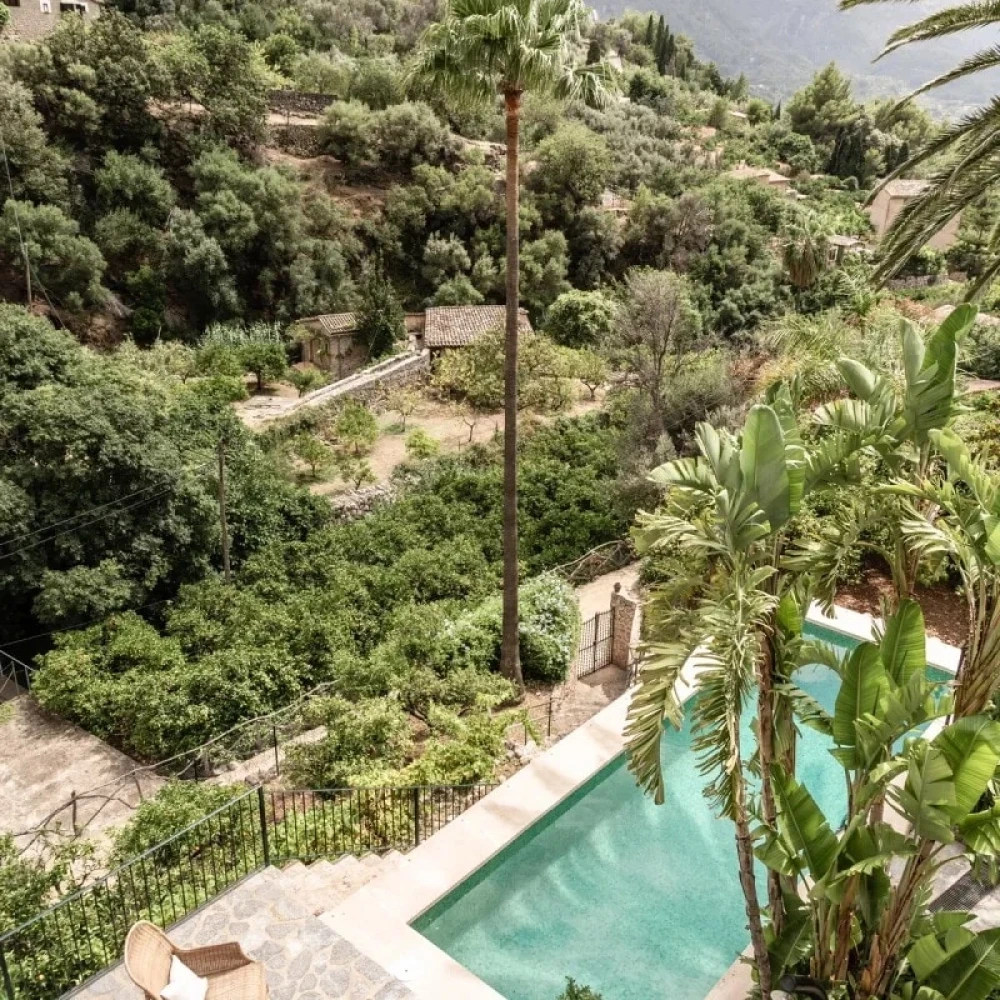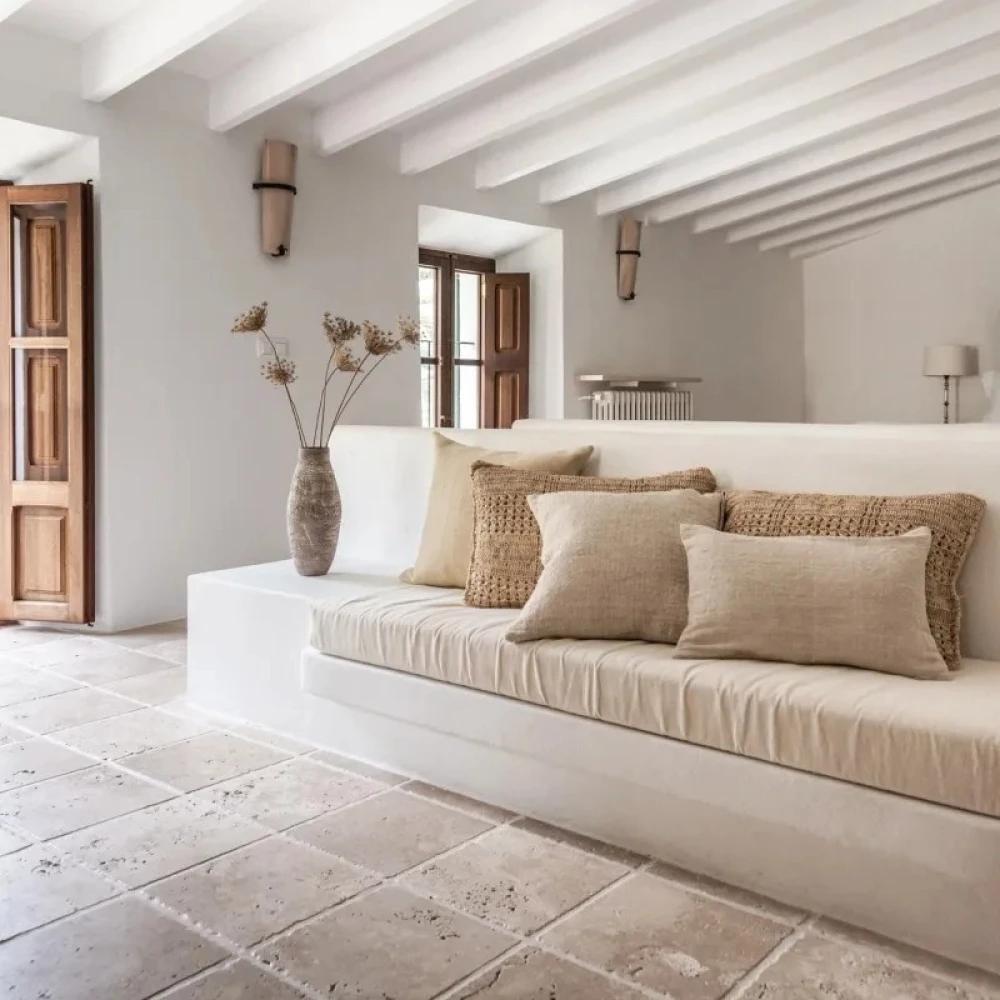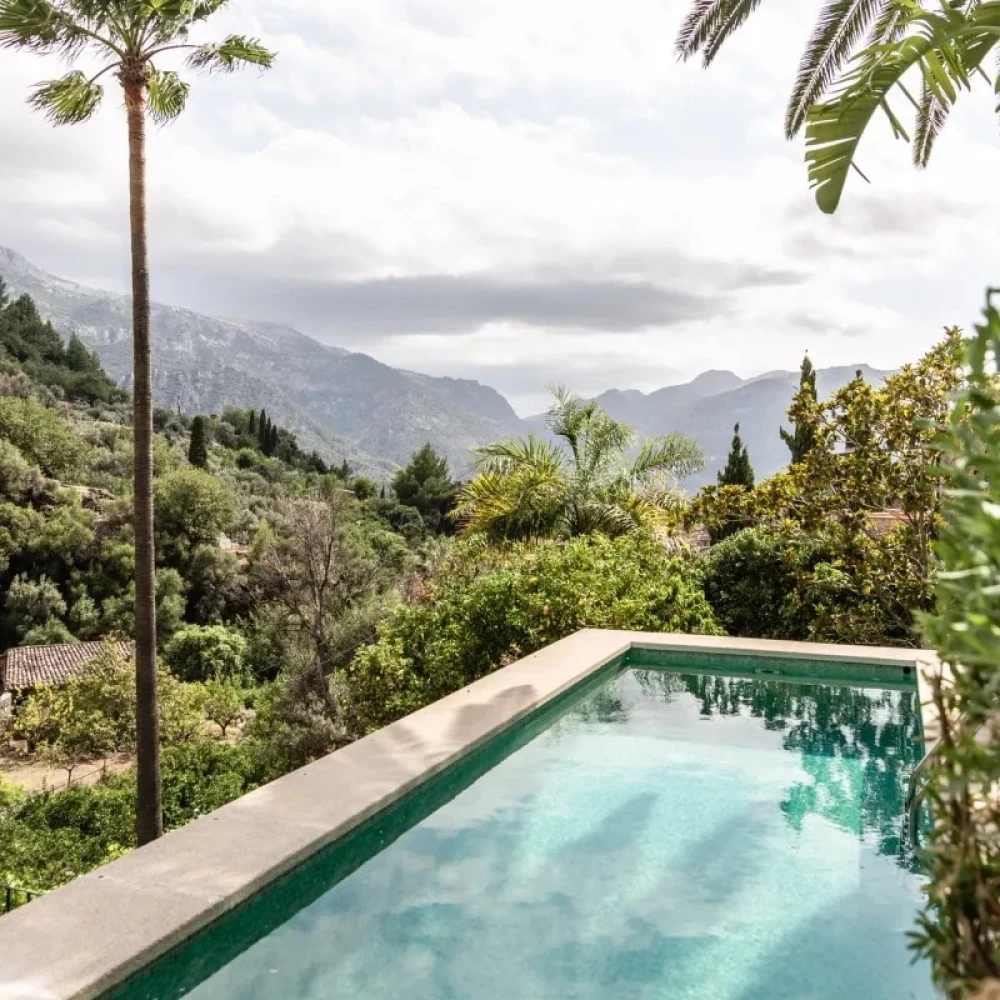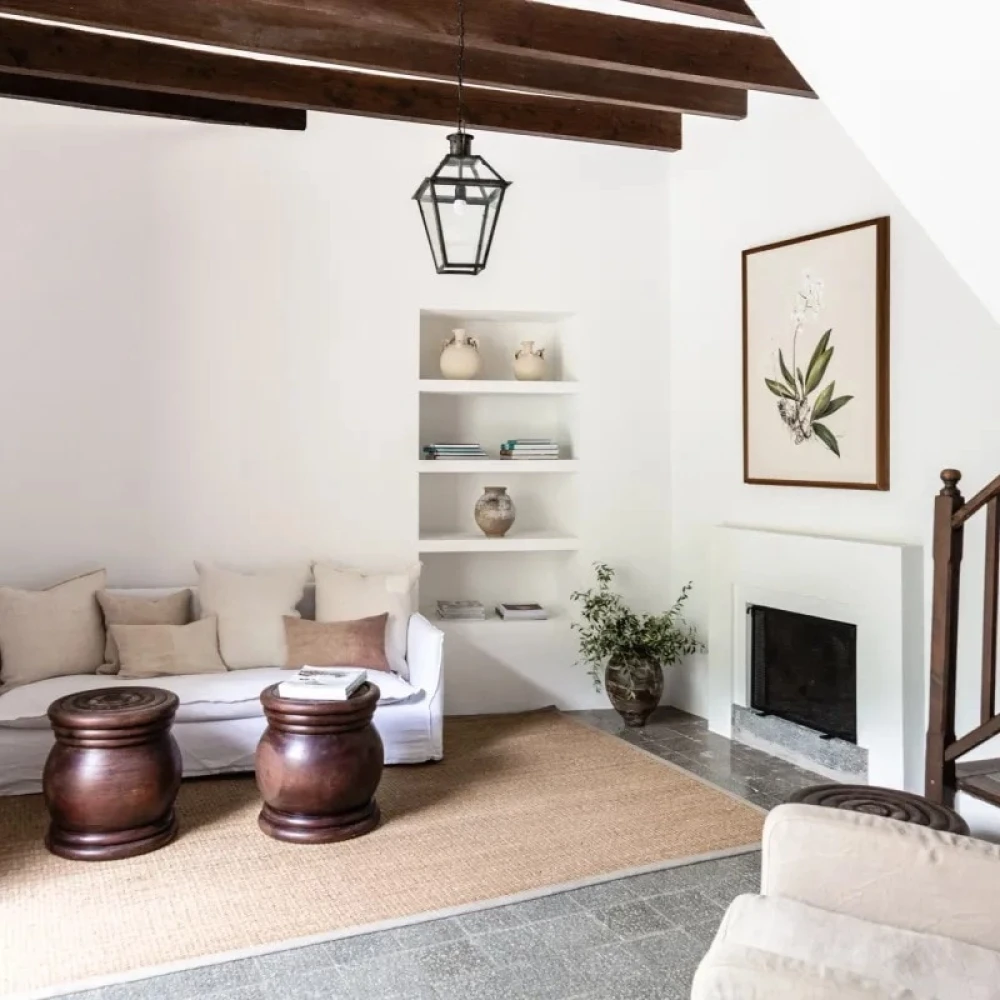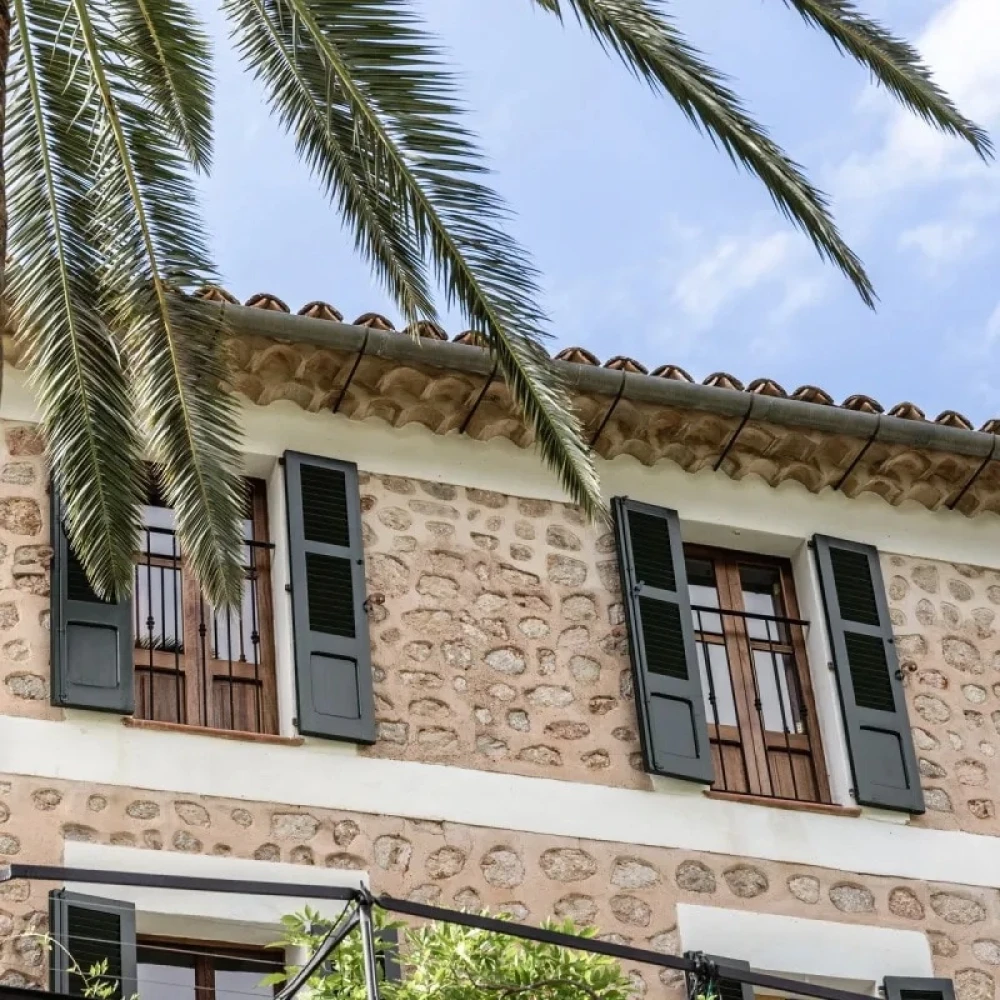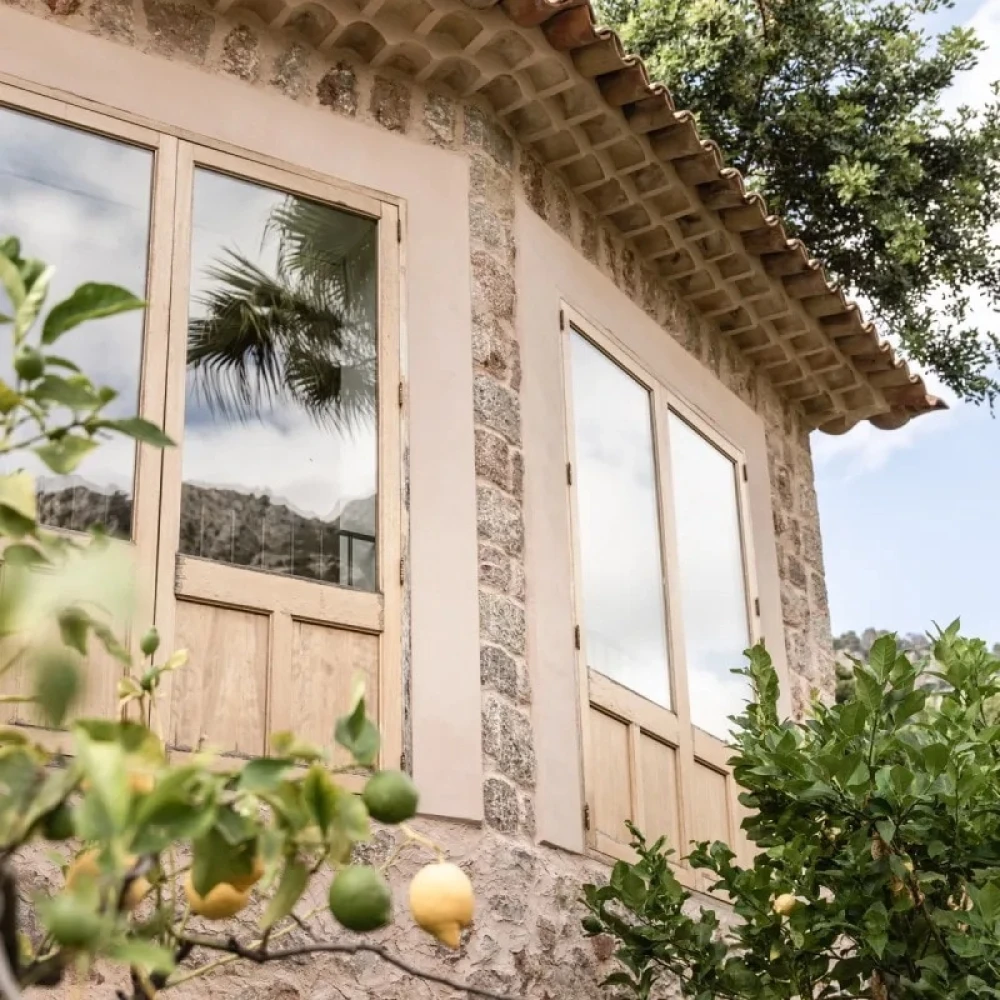 Rustic charm in one of the island's most sought-after locations.
At the heart of this story is a family that instantly fell in love with a house, a village, a view and a lifestyle. Since securing it for its owners, this spectacular property, Sa'Cova, has become one of the most recognisable and celebrated homes on the island. As well as the base for a hugely successful rental business, it regularly provides the perfect backdrop for photoshoots and is the perfect location for hosting retreats and events.
Get In Touch

→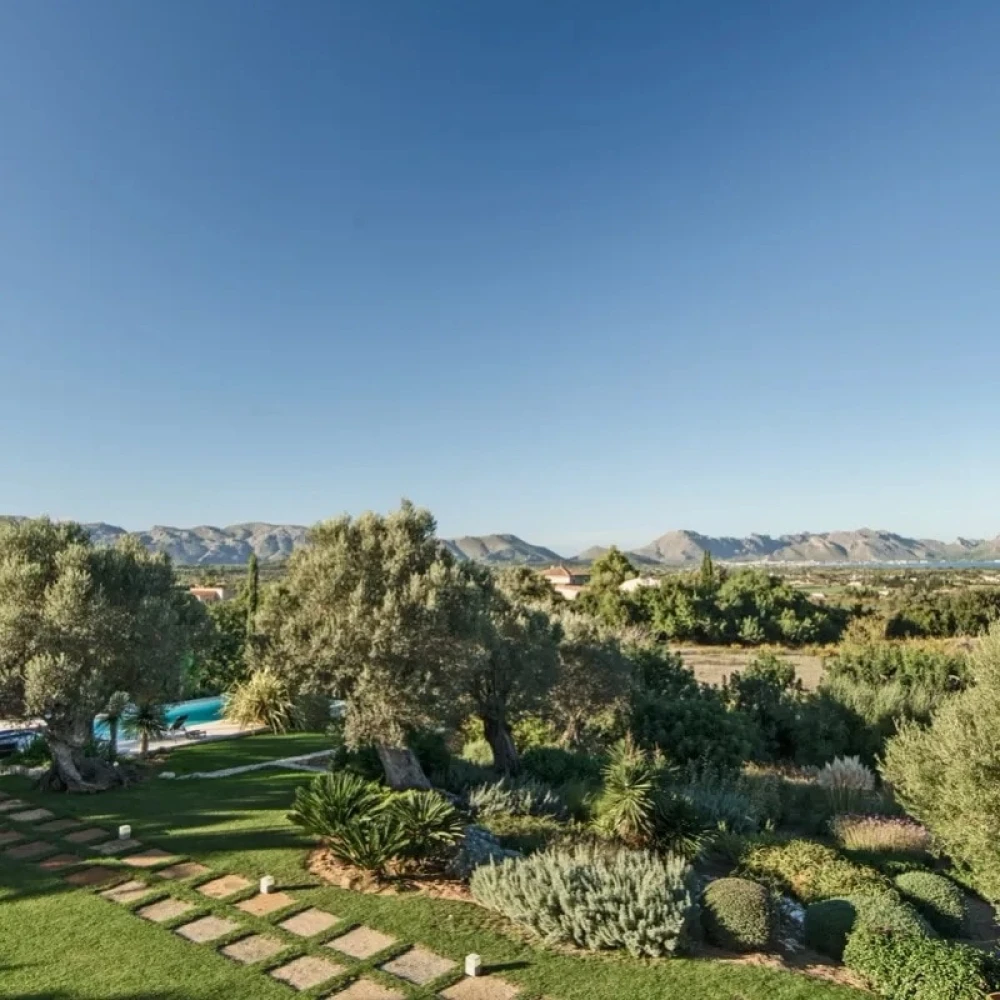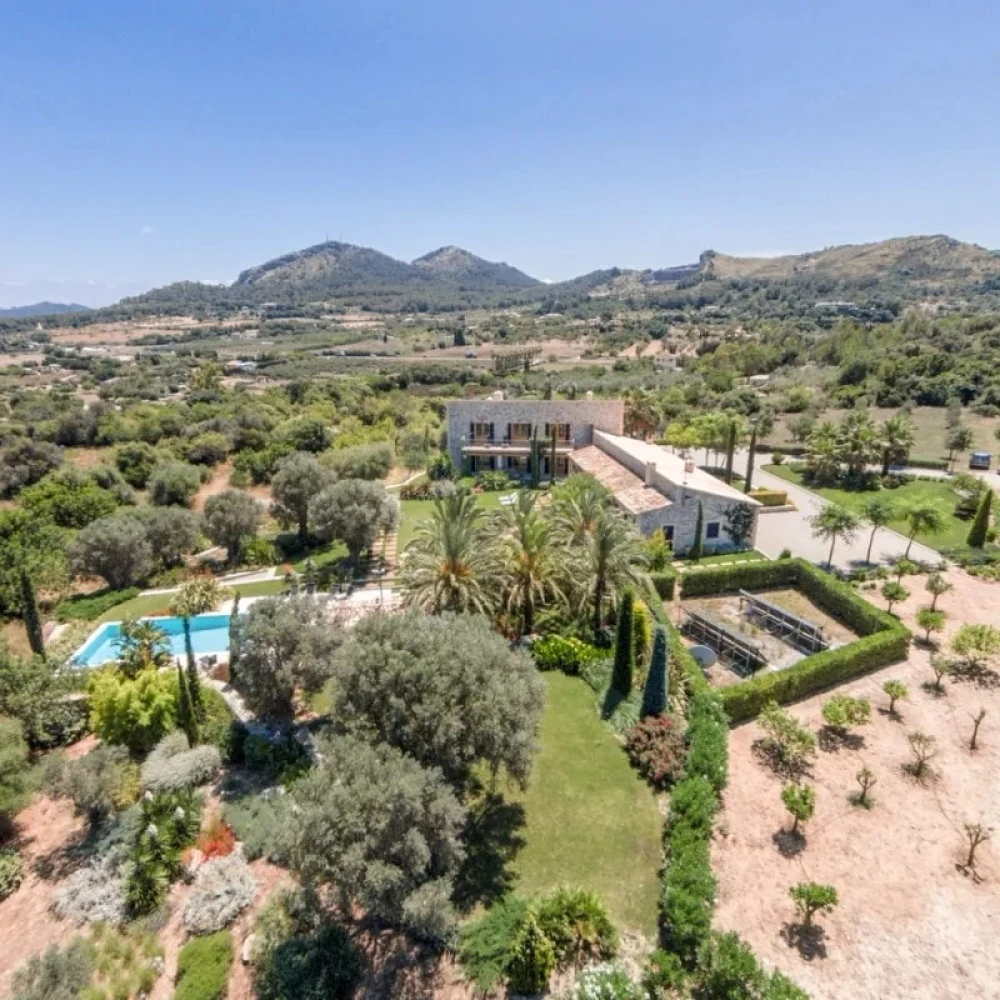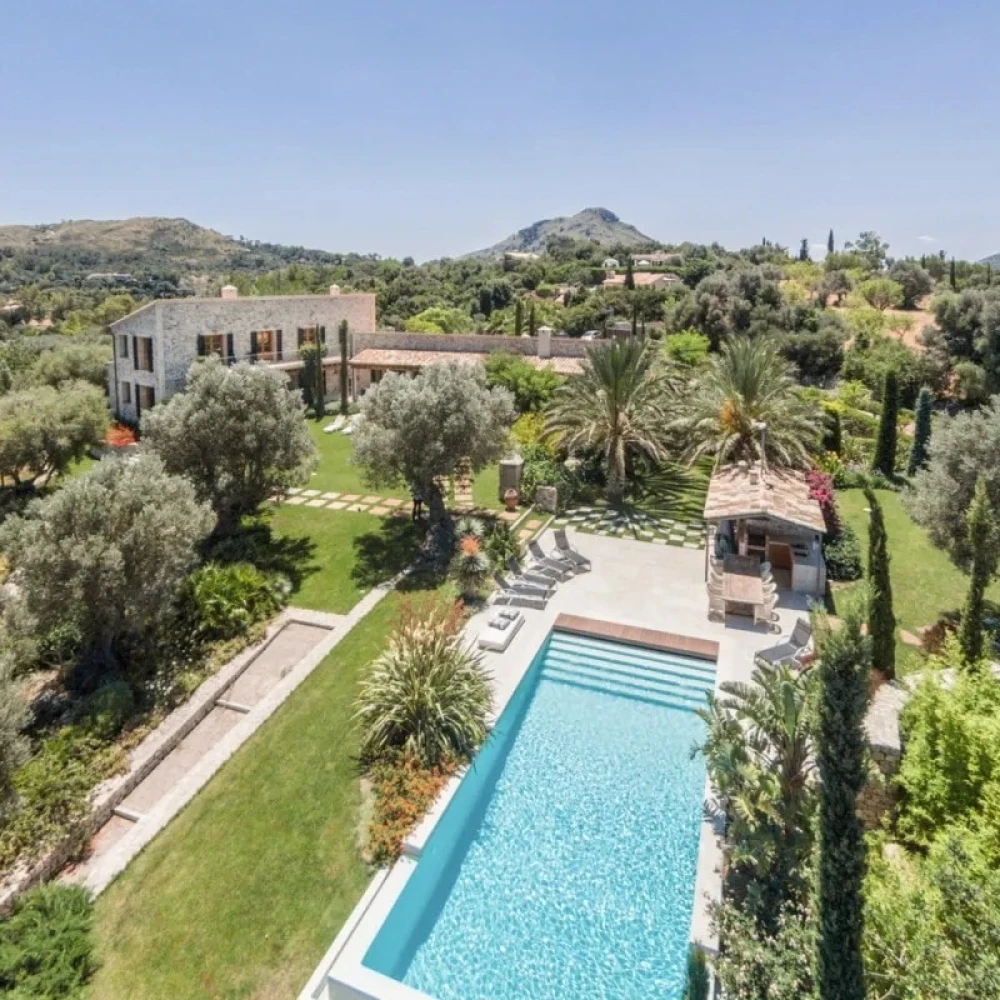 Pollensa - a home for everyone.
This family unit was growing up and they were looking for somewhere that allowed them to enjoy time together, whilst their independence grew. A big house with big gardens and a big pool with great access to restaurants through to activities was going to be essential. Hidden away, just outside the ancient town of Pollensa in the rural north of Mallorca, this perfect holiday home provided the space and location for everyone to do their own thing whilst being close. Large gardens, beautiful covered terraces for laxing in the sun and an outdoor kitchen for entertaining friends and family made this home the ideal fit. The nearby towns of Pollensa and Alcudia offer everything from delis and wineries, to fresh food markets and the activity-filled sandy beaches, water sports, golf courses and dramatic coastline are no more than a five minute cycle ride away.
Get In Touch

→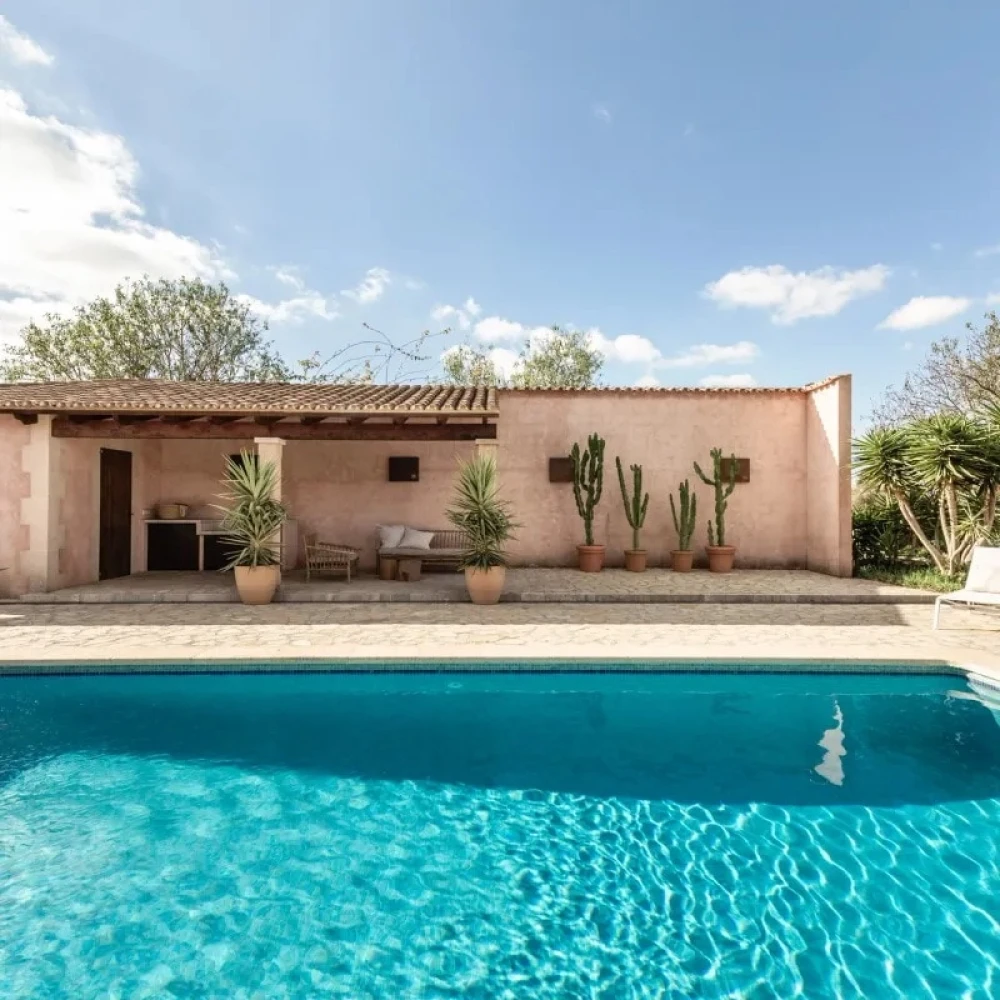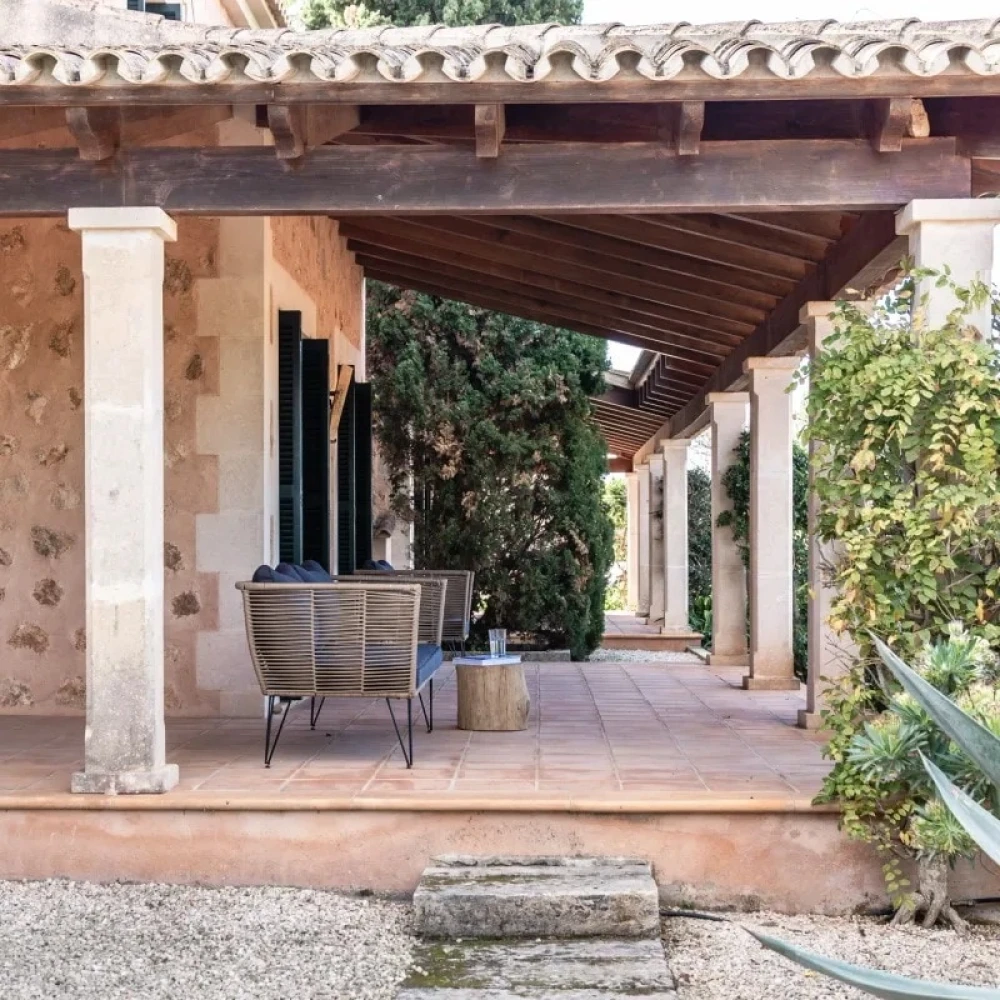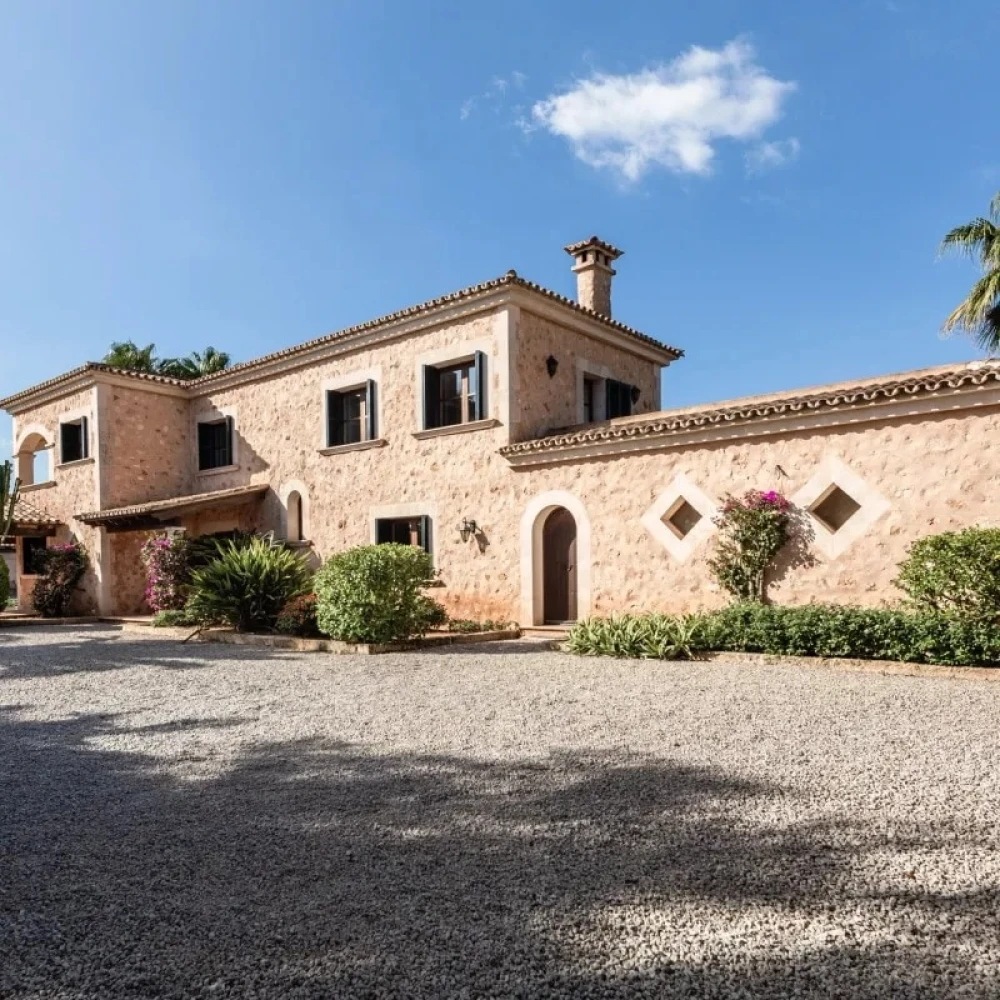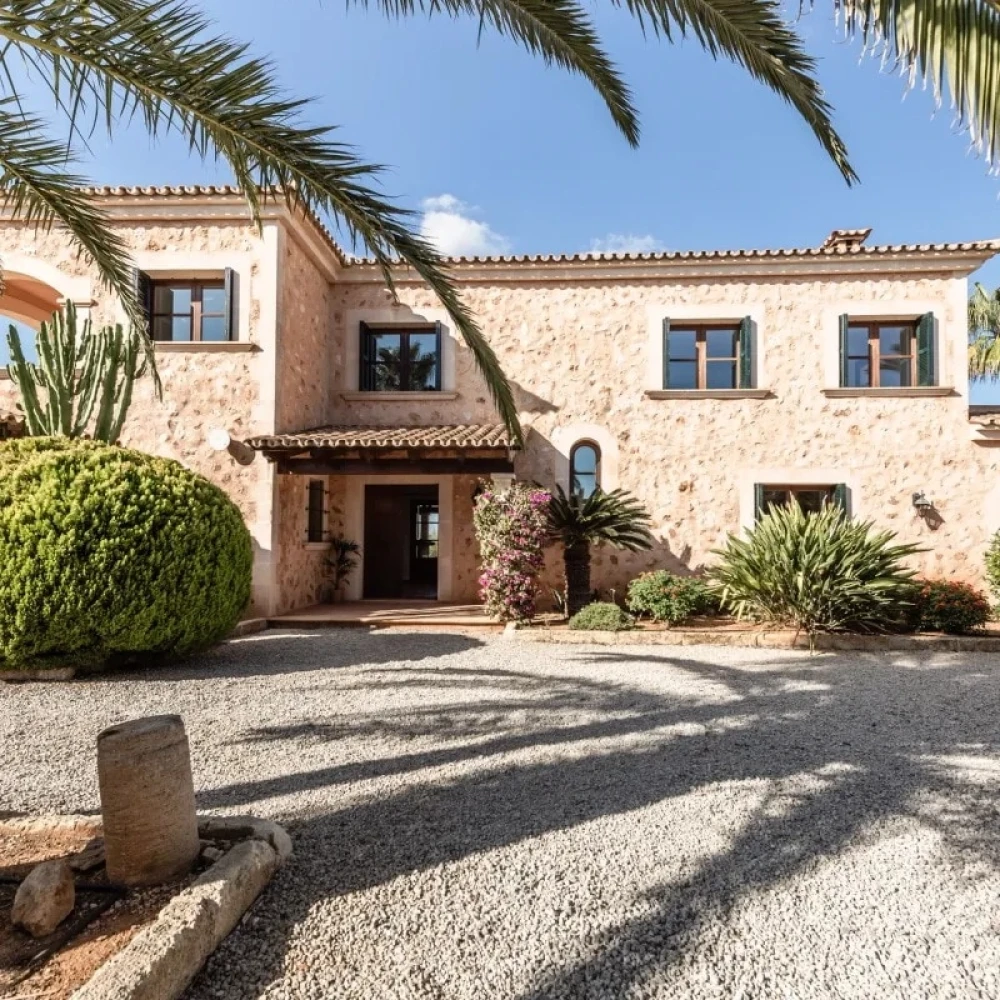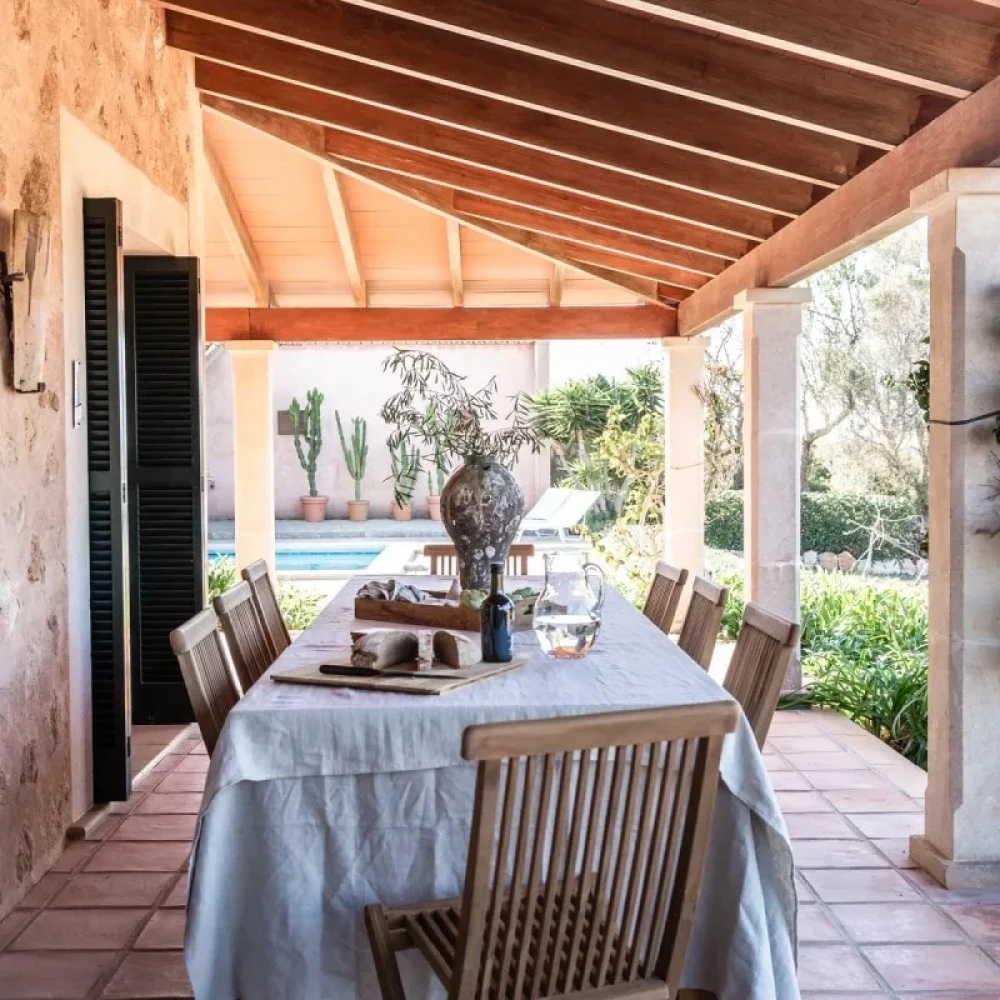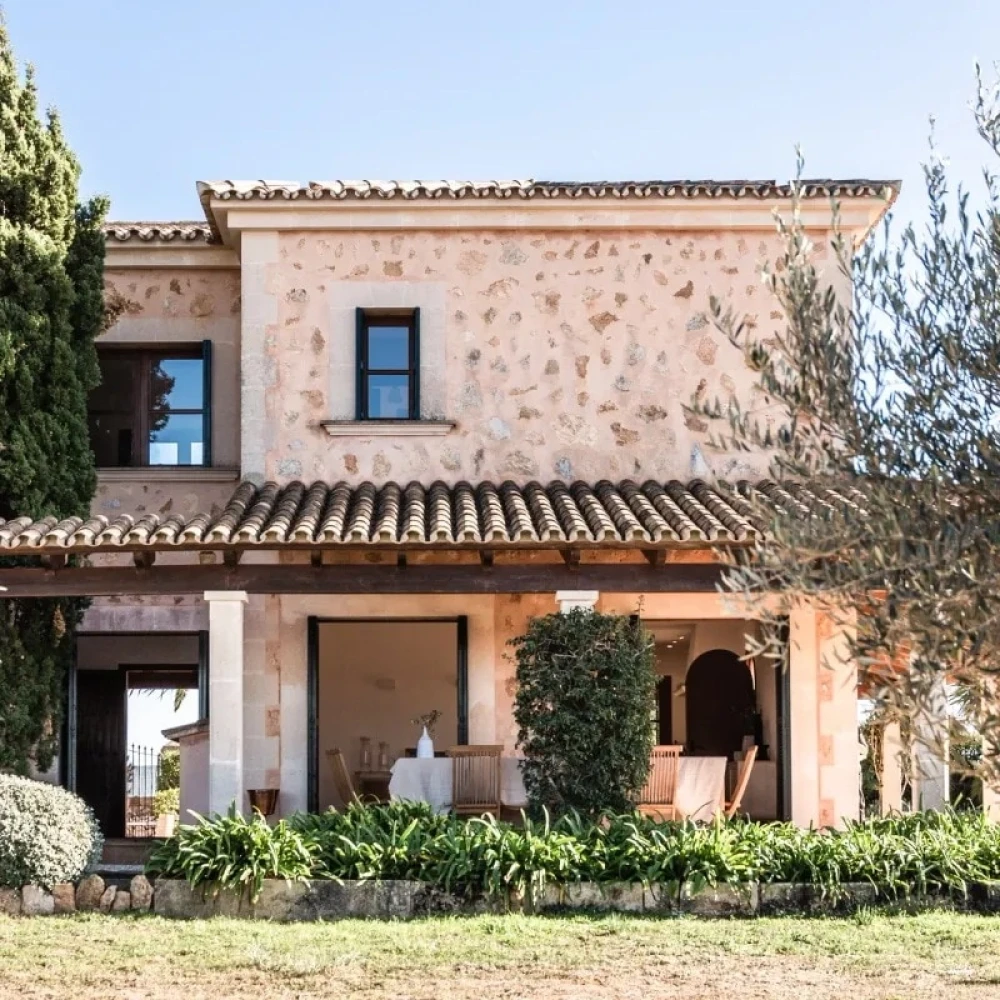 Luxury and tranquillity amidst the Balearic charm of Santanyi.
Set on the island's golden south-east coastline near to Santanyi, this house truly made the most of everything Mallorca has to offer and everything this international family wanted in a holiday home. Traditional stone exterior, spacious interior, stylish décor, large windows and a wraparound terrace which provides the perfect shade to enjoy long afternoons. The house came with magical views of the village on one side and the sea on the other. It has stunning natural scenery, an array of sublime beaches, national parks and traditional fishing ports to make summers never ending.
Get In Touch

→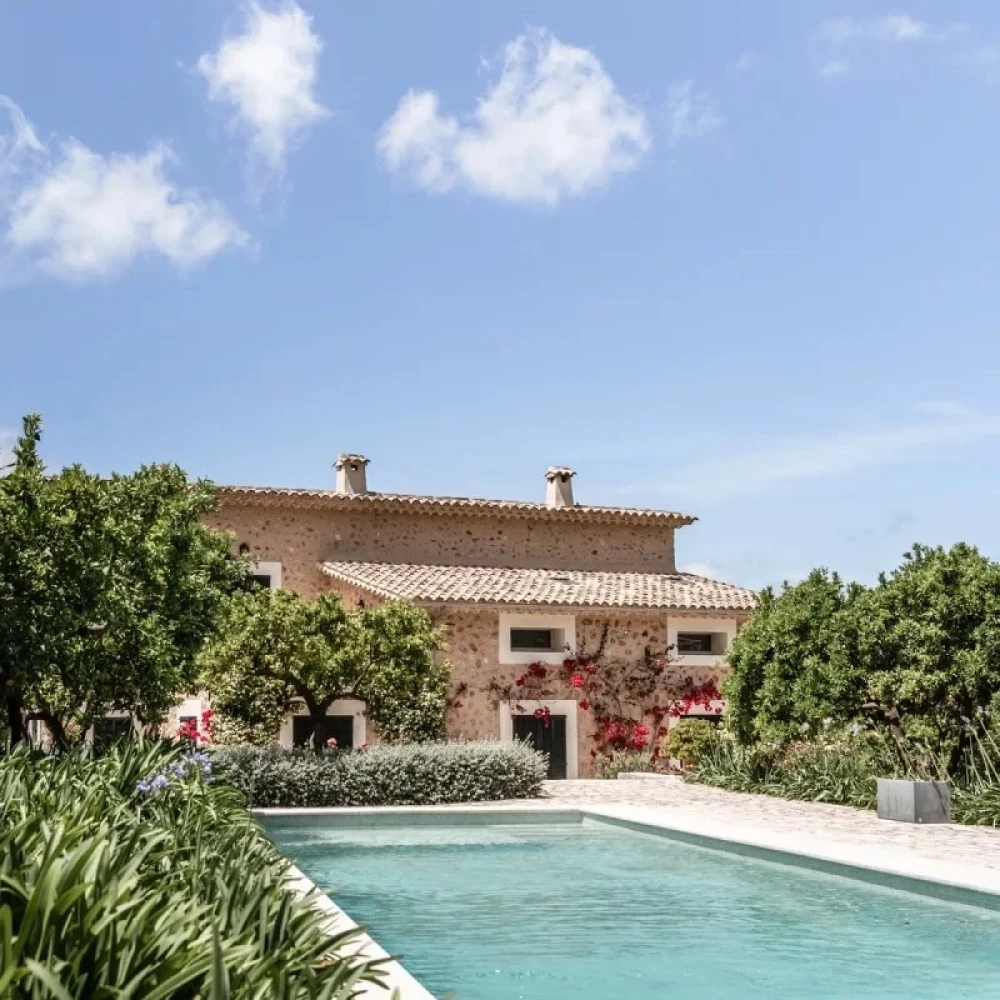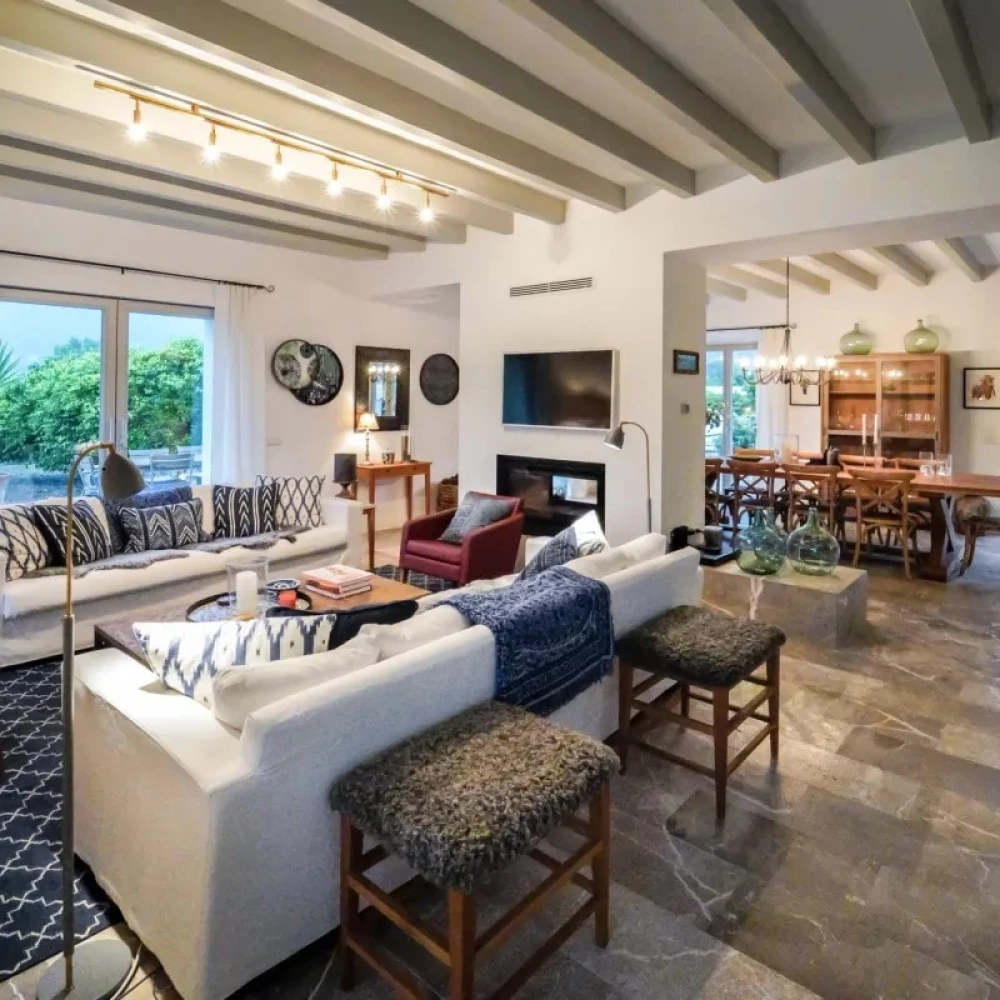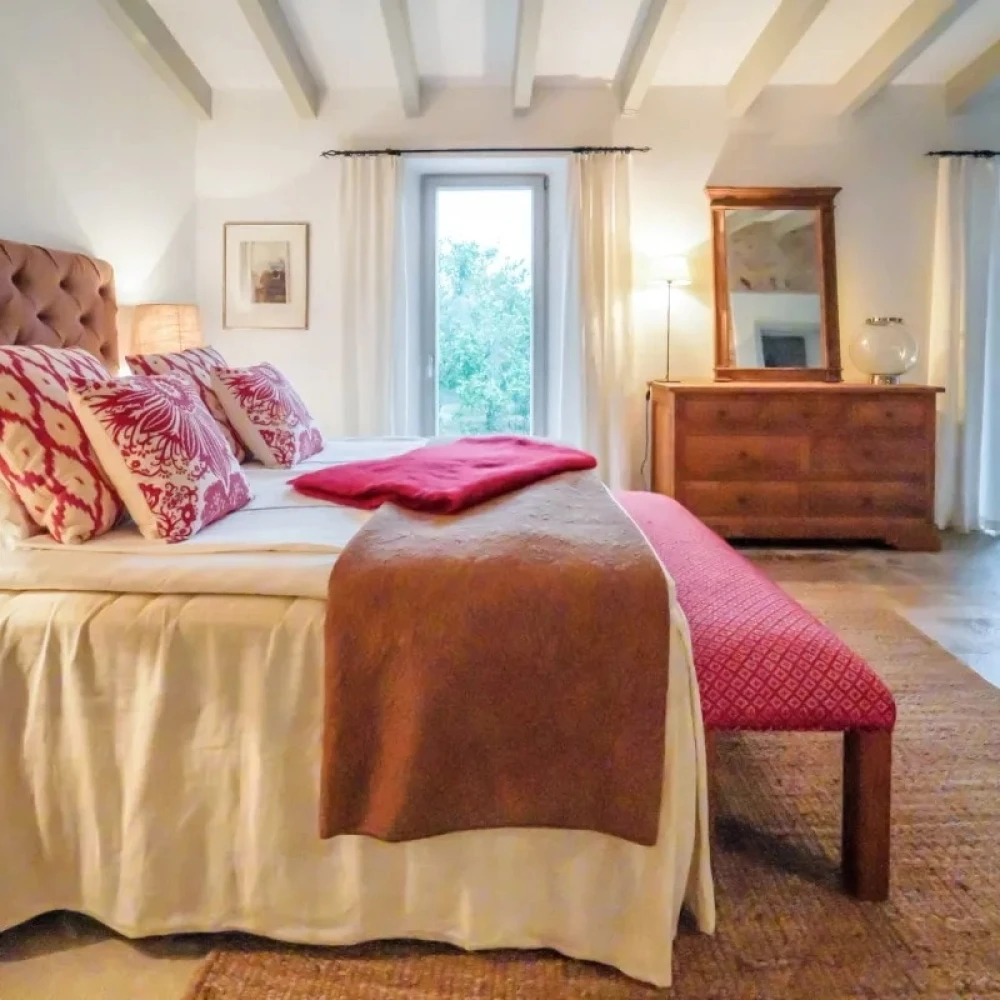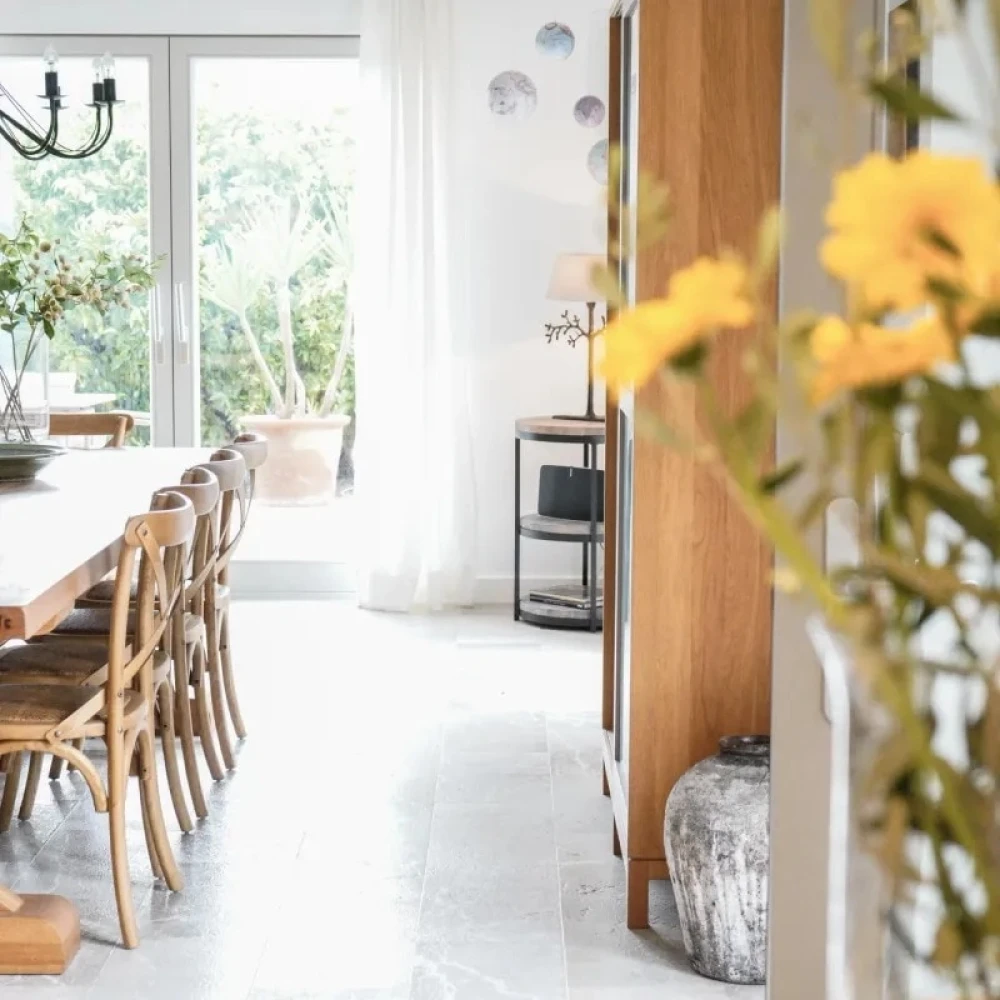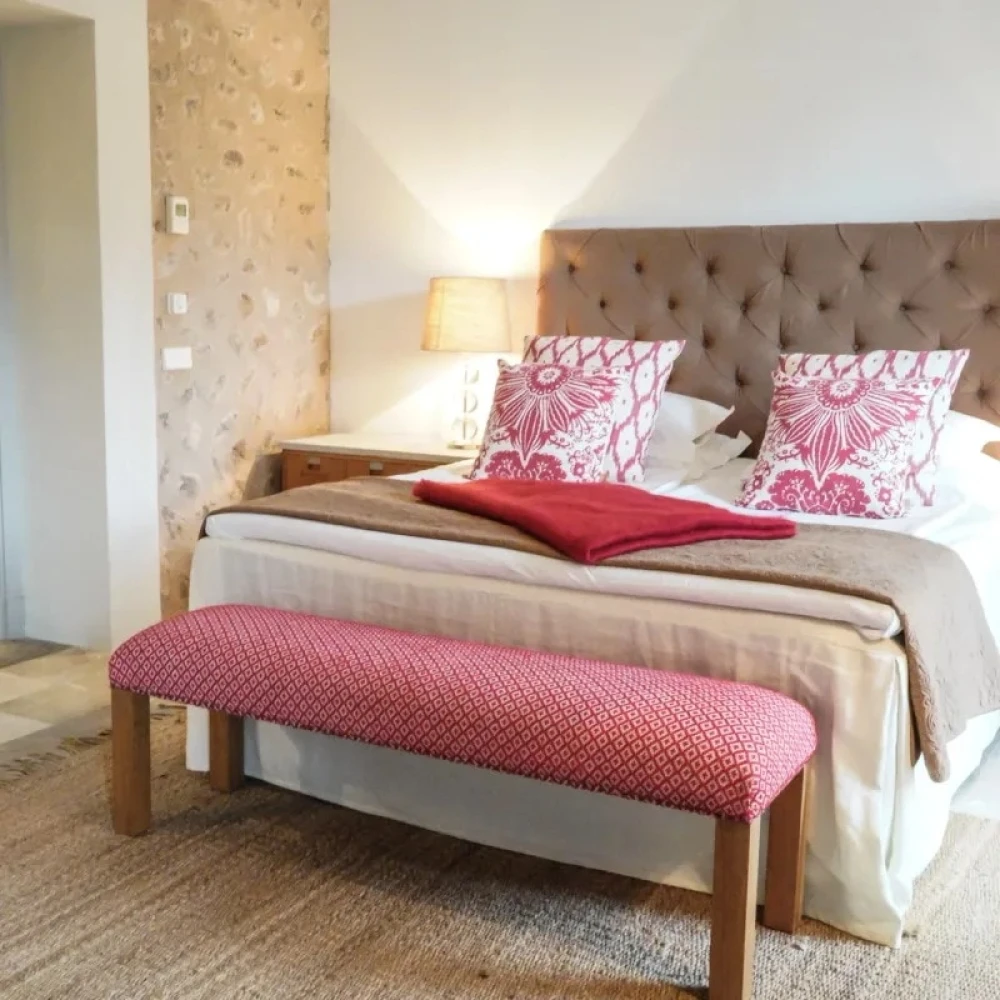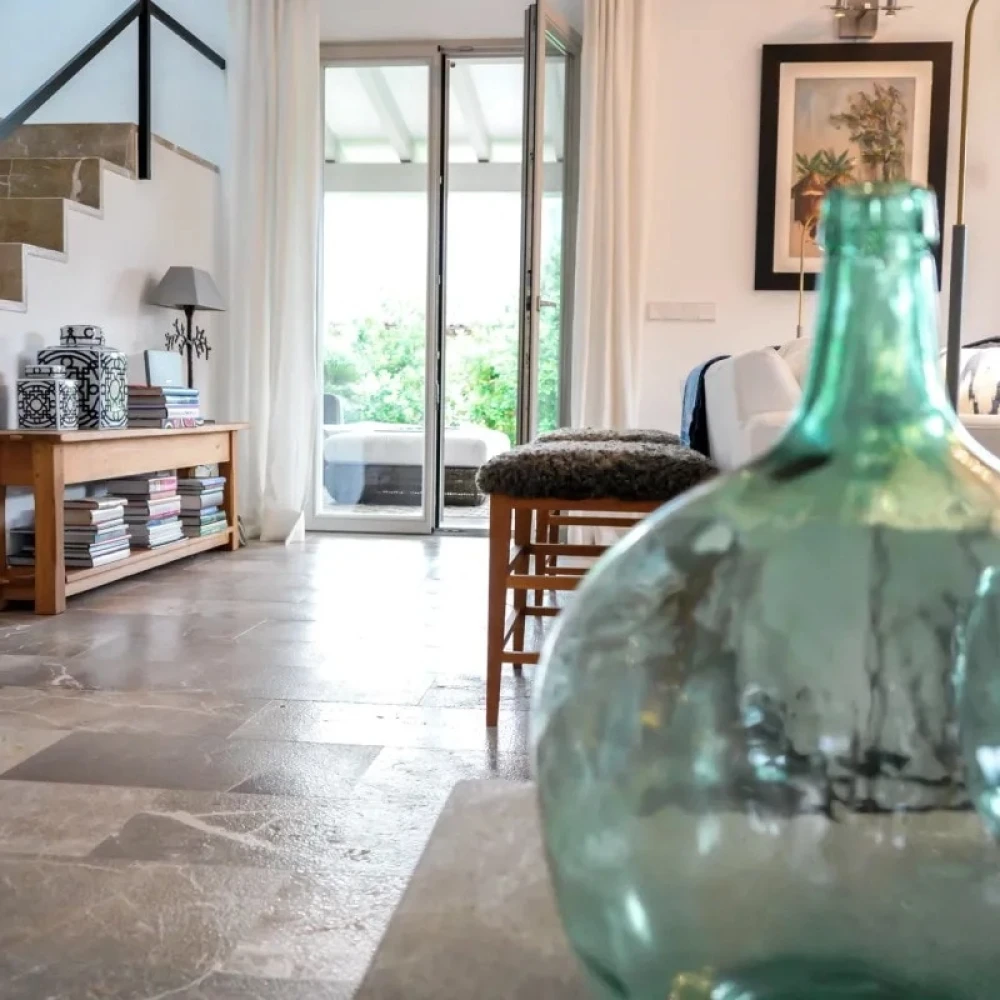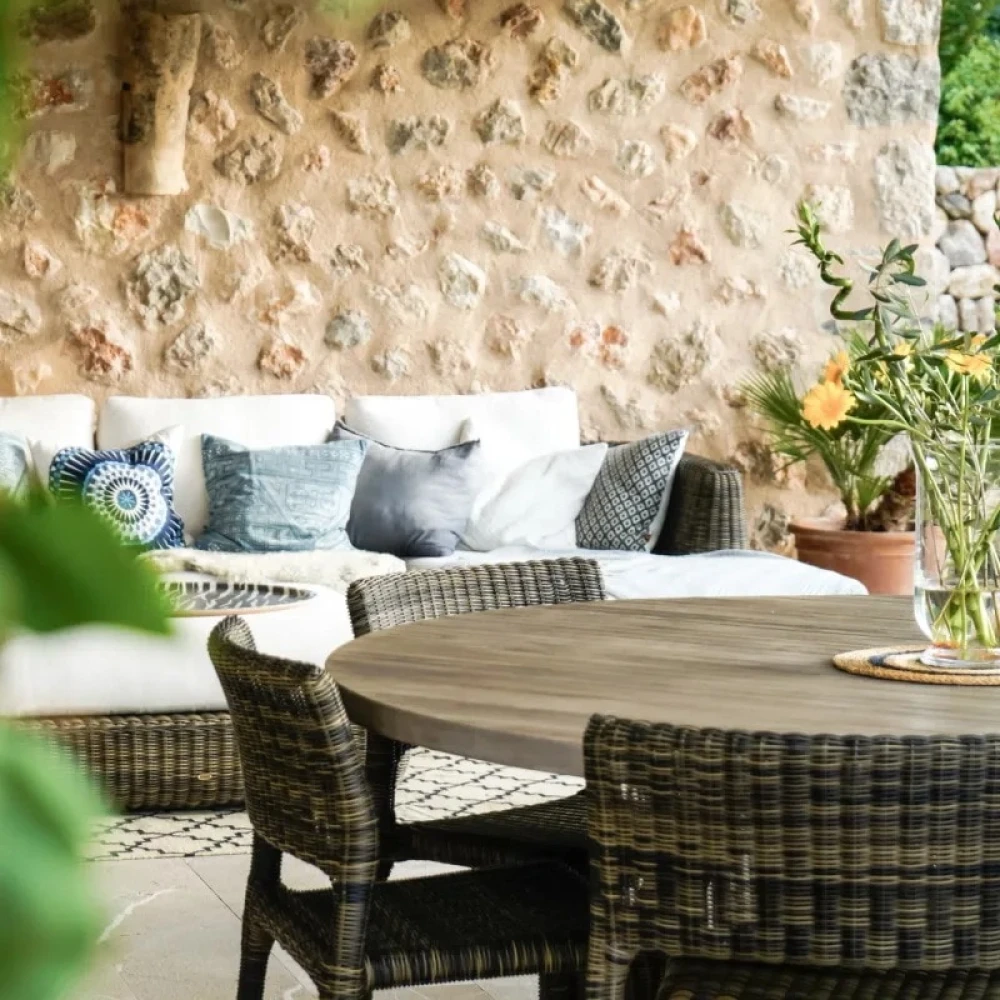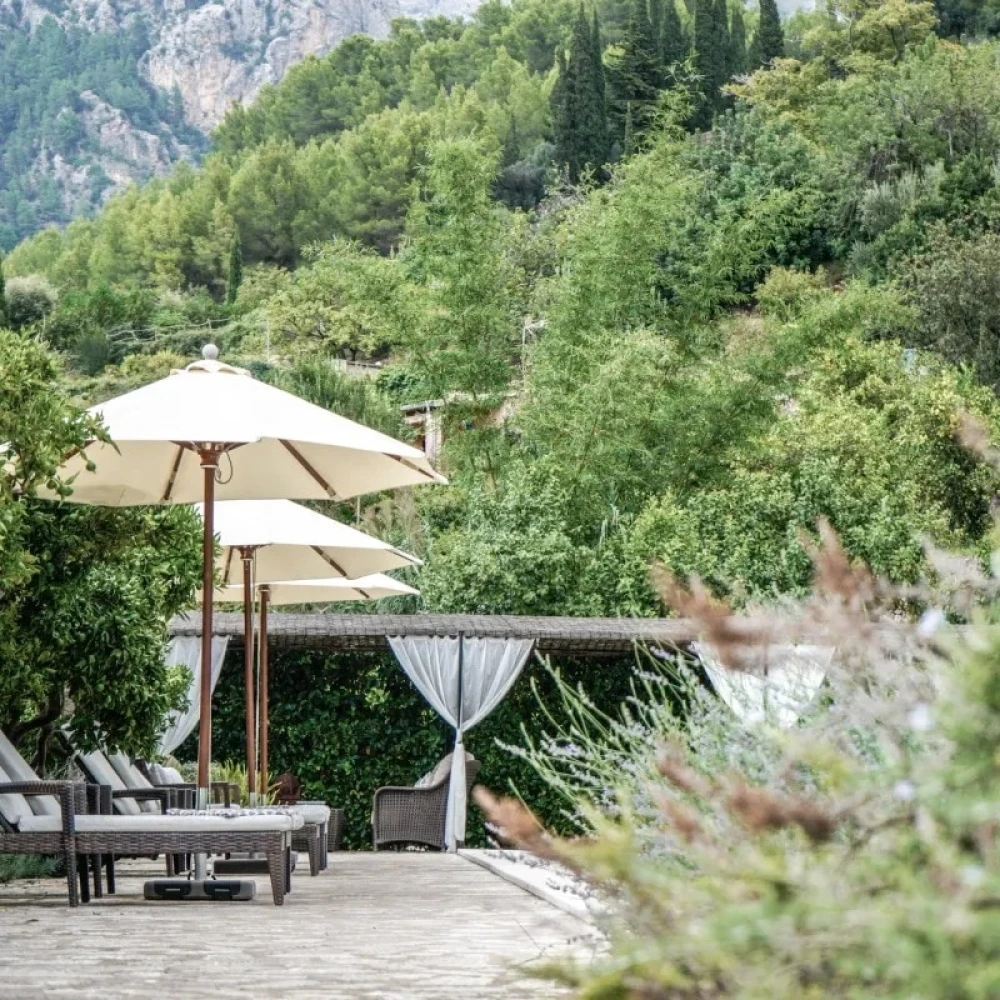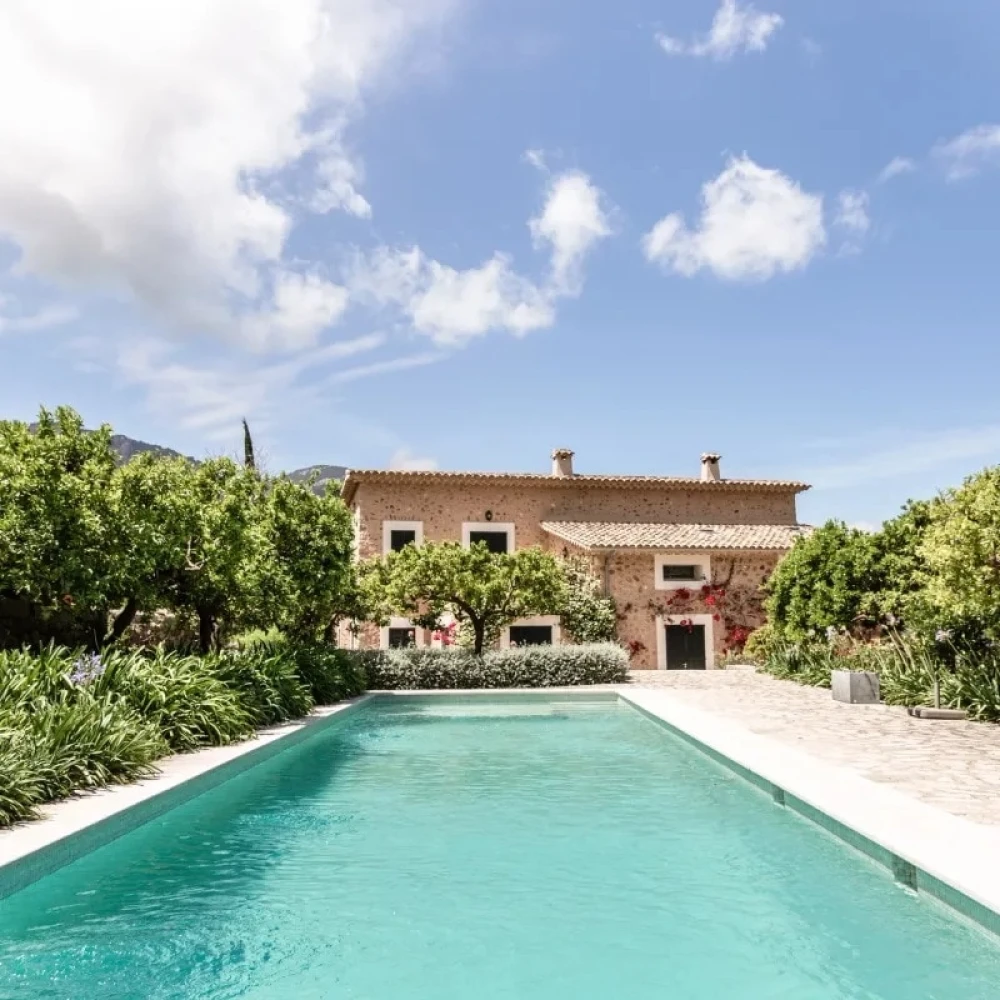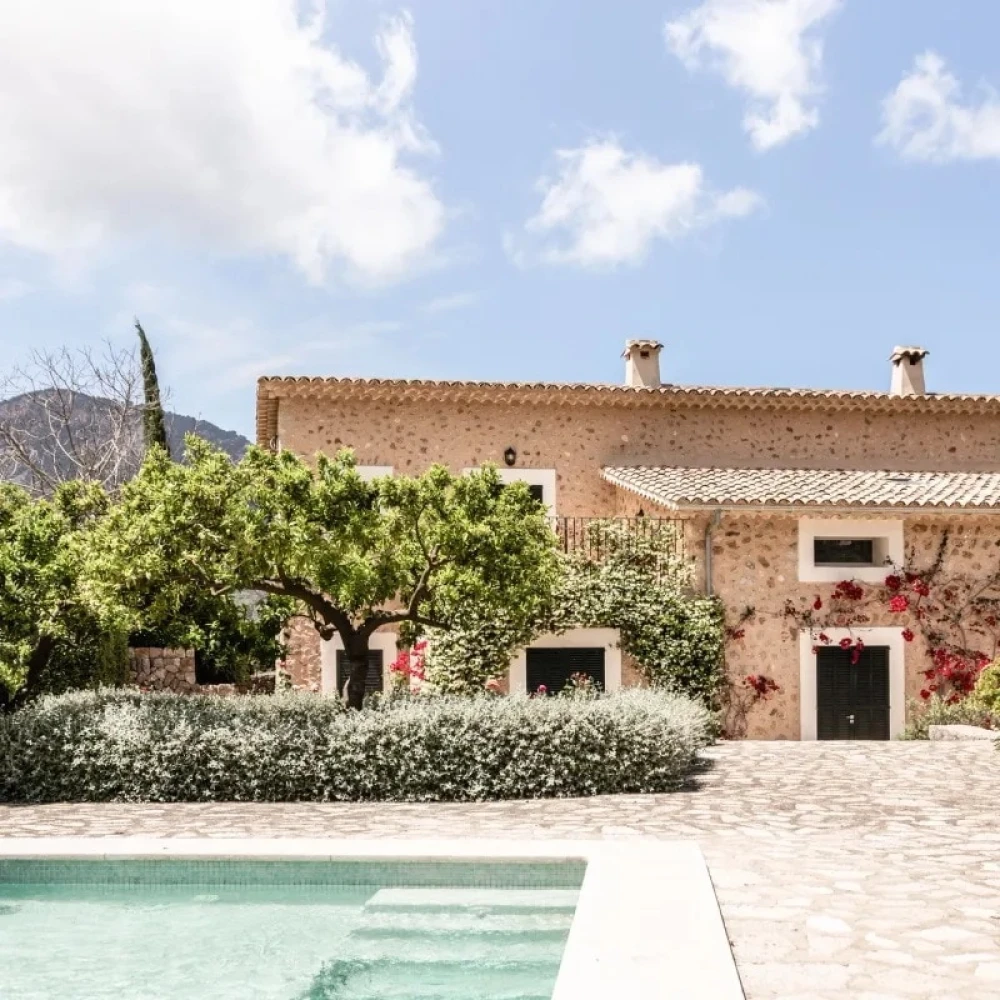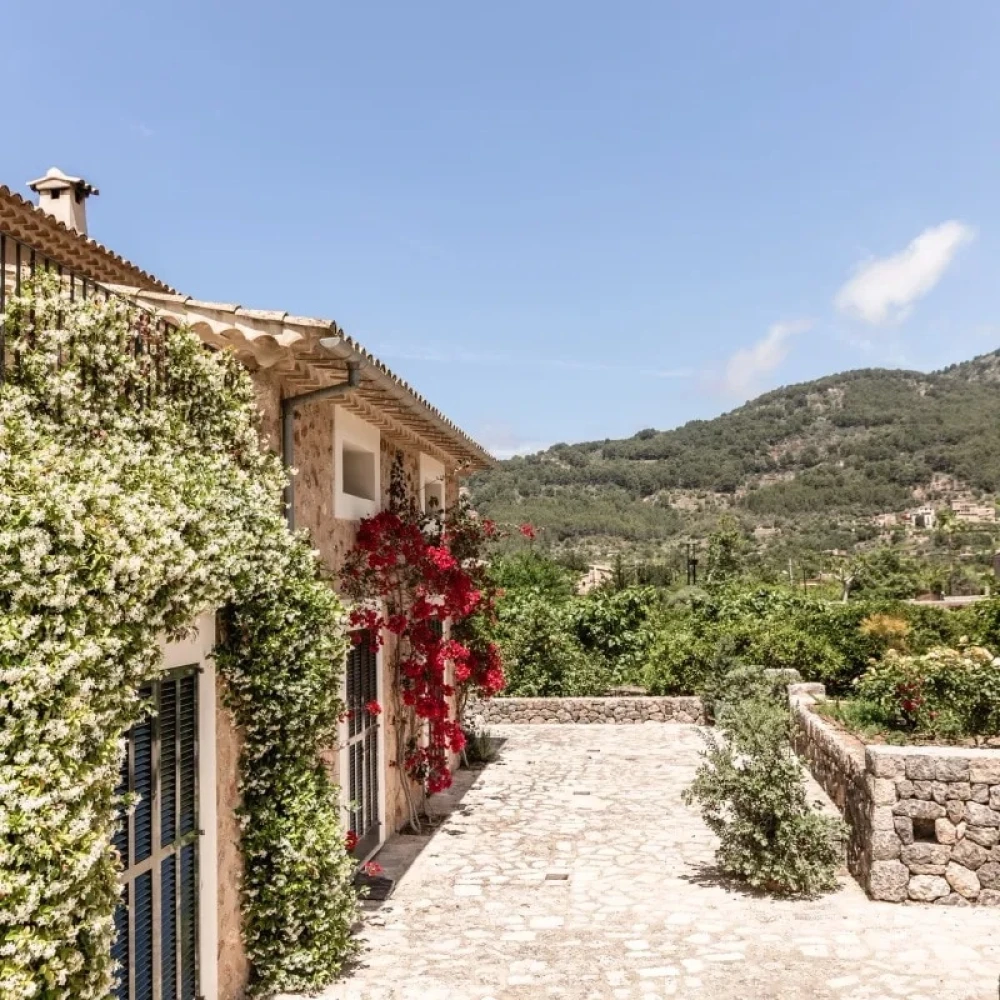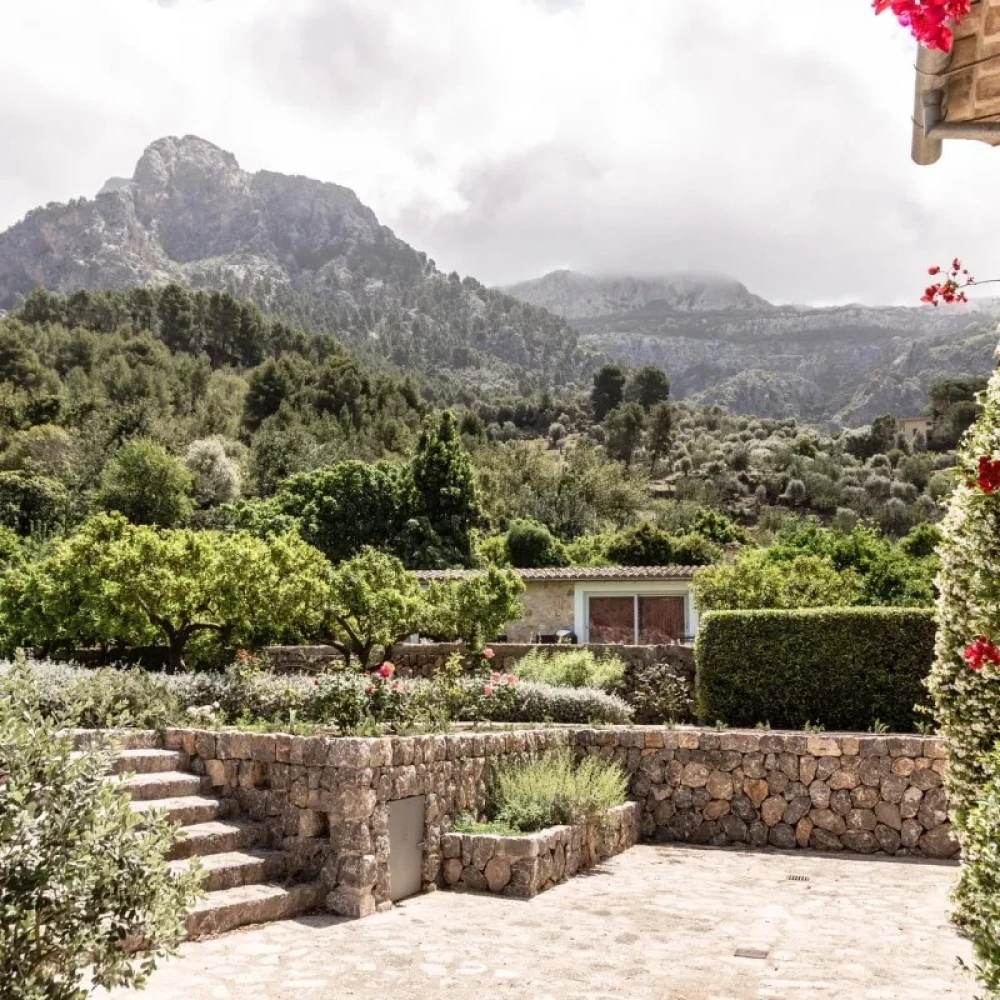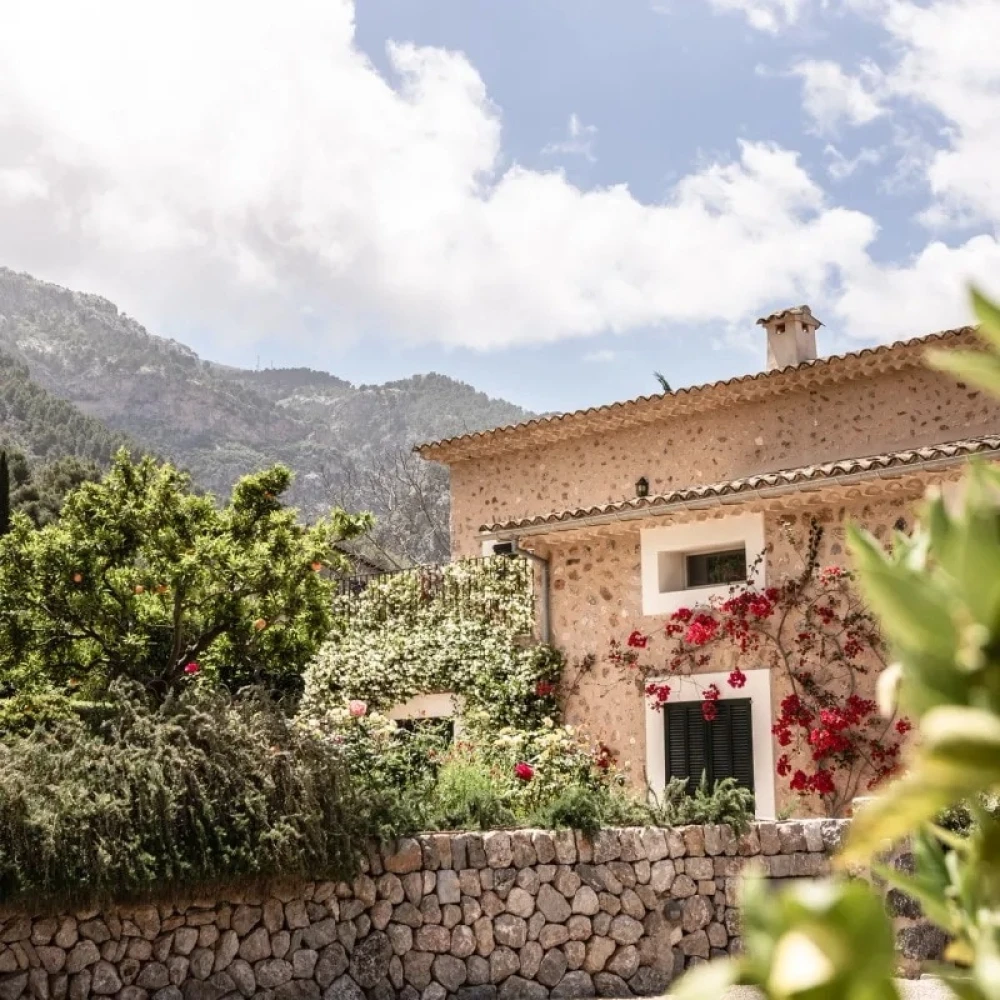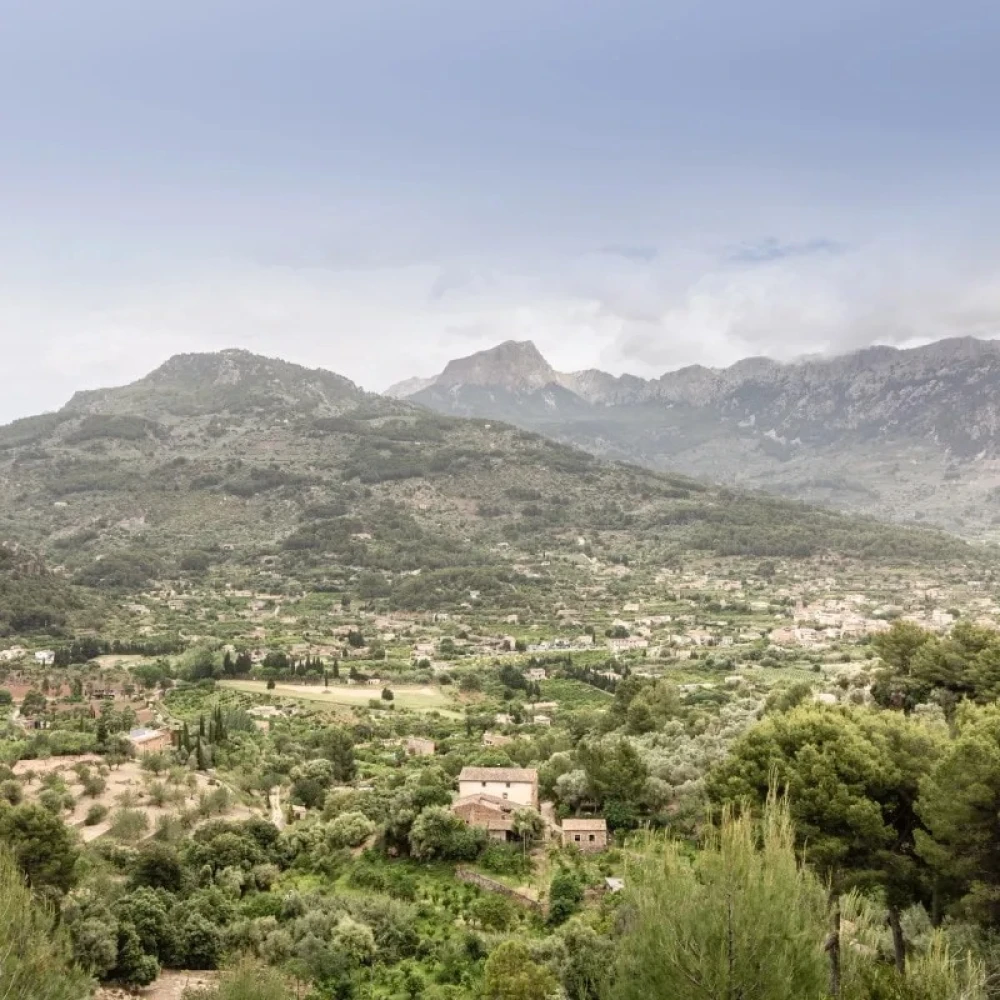 A new home amidst the enduring riches of Soller.
When this couple approached us, they only knew that they wanted to make a home in Mallorca. We asked the right questions that got them thinking, before recommending a property which had come on to the market privately in the timeless town of Soller. They instantly fell for its traditional Mallorcan charm, modern build, lush citrus grove filled surrounds and captivating picture-postcard views; all within walking distance of the world renowned market town.
Get In Touch

→